Sustainable bridal designer Sanyukta Shrestha announced a finalist in Britain's Asian Wedding Awards
​The accolades for this Hagworthingham bridal designer just keep on coming.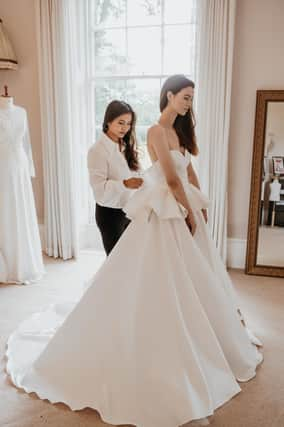 Sustainable bridal designer, Sanyukta Shrestha has been announced a finalist for the "Wedding Boutique of the Year Award' in London by Britain's Asian Wedding Awards 2023.
The list with the 2023 finalists is consisted of top names that create fairy-tale and unique weddings across Britain.
"We are so honoured to be the finalist for the "Wedding Boutique of the Year 2023 Award again," Sanyukta said, "Winning this prestigious award in 2020 was an unforgettable moment and being voted by our brides, this nomination again have added another milestone for our brand.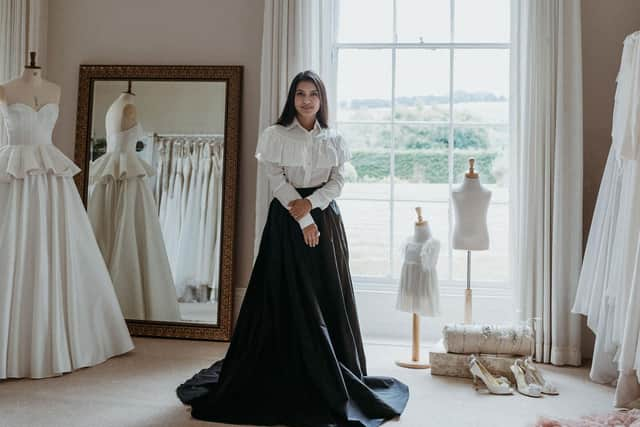 "We are so grateful to all our brides and supporters for being an invaluable part of our exciting journey."
The Britain's Asian Wedding Awards are organised by Oceanic Consulting, and this year, the event will take place on Tuesday April 25 at The Holiday Inn, Birmingham.
The past 12 months have already proven to be memorable for Sanyukta, as not only has she attended the world premiers of hit Hollywood films and walked the red carpet with a host of A-list celebrities.
She also saw her sustainable couture Pippa gown, made of newspapers from the 1980s, chosen as one of the ten curated unique displays at the 'You Choose' exhibition in the Fashion Museum, Bath.
To top this off, her work showcased at the Karnavati Literature and Film Festival was last month praised by David Valdes, the executive producer of AVATAR 2, The Way of Water:
"It is a wonderful collection, absolutely stunning," he said, "I think not only is the design stunning, it's the philosophy behind 'The Sustainability', using fabrics and materials that are recycled.
"Because that's what we have to do in the future, and this is a wonderful example that shows it works."
Sanyukta has been described as a "pioneer in the concept of sustainable luxury" since the first launch of her eco-friendly brand in 2011, winning multiple awards over the years, including the PETA Luxury Vegan Wedding Awards in 2021.