Teenage Market showcases talented youngsters
​Talented youngsters were peddling their wares and showing off their skills as the Teenage Market came to Louth on Saturday (May 20).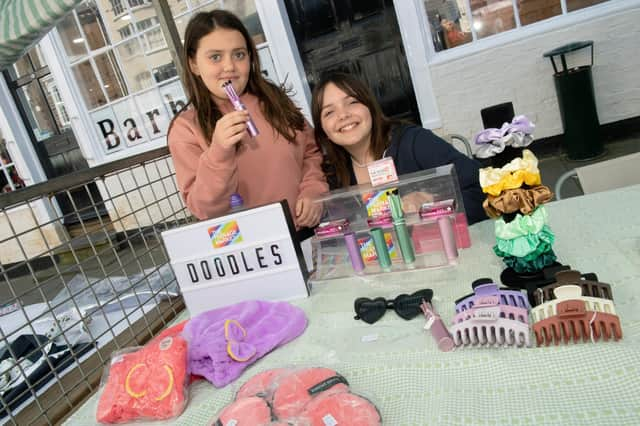 Following the success of The Teenage Market across the district over the past few years, including Horncastle last autumn, East Lindsey District Council brought the market to Louth, giving young traders and performers another chance to showcase their talents for free.
Among the impressive stalls being run by youngsters were crochet and crafts from Kate's handmakes, Georgina Elliott's 'Upholstered Unicorn', Andy Hutchinson of Meet Peet with his dragons, cake makers Poppy and Millie Chambers, beauty accessories by Doodles, and many more.
Newly-elected Mayor Julia Simmons said: "This was taken at my first official engagement as the new Mayor of Louth, and it was very successful for the participants and hopefully lead to many more."