The region's first 'civic apiary' is coming to Louth
Louth will soon become home to the first civic beekeeping site in the region, to be run as a social enterprise, thanks to local man Will Hamilton.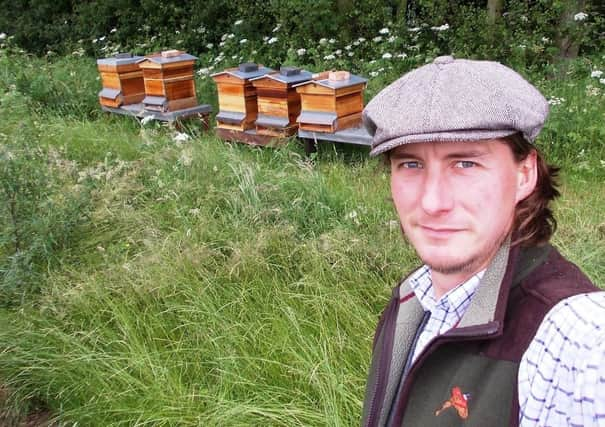 Mr Hamilton, a former university lecturer who now runs his own landscape gardening business, is the Louth representative with the Lincolnshire Beekeepers Association, and he has set up the civic apiary (beekeeping site) on land at Julian Bower.
Will said: "Bees and pollinators are obviously very topical in the broader media at the moment, and no town or city in the East Midlands has its own dedicated beekeeping site."
"The novelty of the field is it is close to Louth, on a sheltered south facing warm slope, and within the town boundaries, which means the bees will have access to the gardens.
"It's a common misconception that bees always do well 'in the countryside', as there is often little food for bees all year round. Modern farming tends to use all available space."
Explaining how the apiary will operate, Will continued: "I've deliberately set the apiary up to be run as a social enterprise in tandem with my business, the idea being that a normal charity would struggle to create, commit to, and run something as comprehensive as the apiary.
"My intention is for the apiary to be a formal long term civic addition to Louth.
"The topical nature of bees means there is an opportunity to get interest, sponsorship and funding for the venture.
"In terms of involvement from residents, I would encourage people to follow the progress on Facebook or Twitter.
"There will be open days and an opening event in the spring next year.
"Any local gardening groups are welcome to get in touch with me. There will be a social/gardening group associated with the apiary."
The new site will include a 'teaching apiary', alongside space for the Louth District Beekeepers and the Lincolnshire Beekeepers who are considering holding training events there next year.
Visit Will's website at www.louthapiary.org or contact him via email ([email protected]) for details.