"This was supposed to be our 'bounce back' year, but it hasn't worked out that way"
The owner of Eve & Ranshaw has spoken of the difficult decision to close the store in March, and has hinted at the possible future use of the building.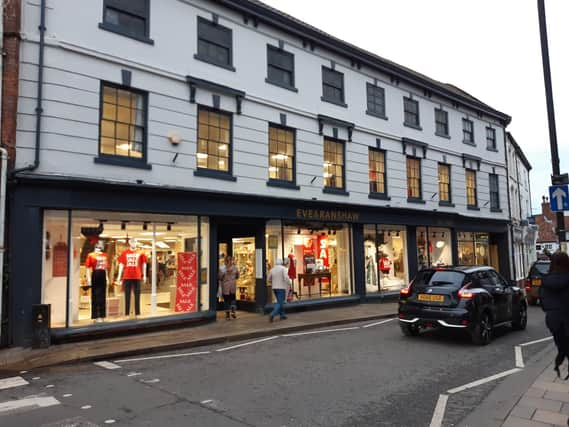 Marcus Sandwith, third-generation owner of Eve & Ranshaw since 2019 after taking on the business from his father David, has said the whole family is "very sad" following the announcement that the store would close on March 4 due to the impact of the cost of living crisis and the Covid-19 pandemic.
"It's not been an easy time for us, we've been there for a long time and it's been a difficult time in recent years," he said.
Mr Sandwith said that the business had tried incredibly hard to improve the store and move with the times over the last few years including, introducing introducing online and retail point-of-sale system Shopify, hiring a head buyer from John Lewis, introducing more concessions, but when the Covid-19 pandemic hit, the struggle became harder and harder:
"This was going to be our bounce-back year with no Covid lockdowns, but "it's not worked out that way with the costs of inflation and the cost of living – it's been very difficult and now we've had to make this hard decision."
Mr Sandwith also confirmed that the family has been in talks with an agent to see who they can lease the building to in order to continue guardianship of the building, and they are currently in talks with a food and beverage company.
But he stressed that nothing has been signed yet, and they will only talk to people and businesses who are "community-minded":
"We want to make sure that whoever takes over the building will give something back to Louth," Mr Sandwith added.
Mr Sandwith has also taken the opportunity to pay tribute to the store's loyal customers and staff – some of whom have been employees of Eve & Ranshaw for more than 30 and 40 years:
"We've had some wonderful staff and customers over the years, including our cleaner who has been with us since 1994 and one of our ladies has been with us for 40 years and we're all so sad we've had to make this decision."