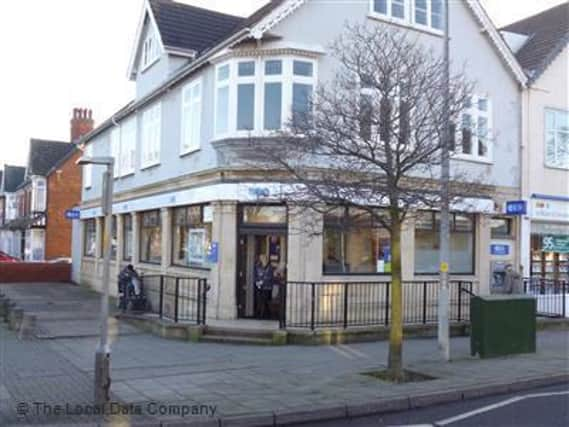 Following a review in how customers are using the bank, the company has decided the branch in Roman Bank will shut on April 1 next year.
In total the bank will close 164 branches across the country this year and in 2021. There will be 969 job cuts but 120 new operational roles are being created.
This means that the firm's other Lincolnshire branches, including on Lincoln High Street, are safe.
In a statement, TSB said: "The way customers bank with us is rapidly evolving with the vast majority of everyday transactions now being done digitally.
"Over 2.1 million of our customers now choose to bank online, and over 1.3 million use our Mobile Banking App.
"Even prior to COVID-19 customers were choosing other ways to bank with us, with 50% using services at our cash machines, and 20% using a Post Office®.
"Over 190,000 customers have been supported through our new online chat service, helping them with queries and other services. 67% of all our customers are now using mobile, online or telephone banking, and at this branch 70% of our personal and 75% of our business customers, now choose to use another branch or channel instead.
"We need to make sure our branches meet the current and future needs of our customers, and TSB remains committed to face to face services in branch through a network that covers the whole country."
"In Lincolnshire we will still have four branches serving 78,929 customers, including Louth which is 23.2 miles away from the closing branch."
The branches earmarked for closure have been selected to ensure 94% of customers can travel in 20 minutes or less to a branch, TSB said.
Debbie Crosbie, Chief Executive of TSB, said: "Closing any of our branches is never an easy decision,  but our customers are banking differently – with a marked shift to digital banking.
"We are reshaping our business to transform the customer experience and set us up for the future. This means having the right balance between branches on the high street and our digital platforms, enabling us to offer the very best experience for our personal and business customers across the UK.
"We remain committed to our branch network and will retain one of the largest in the UK."