Two more businesses in Louth to close
​Two more businesses in Louth – a family restaurant and a high-street chain – are set to close.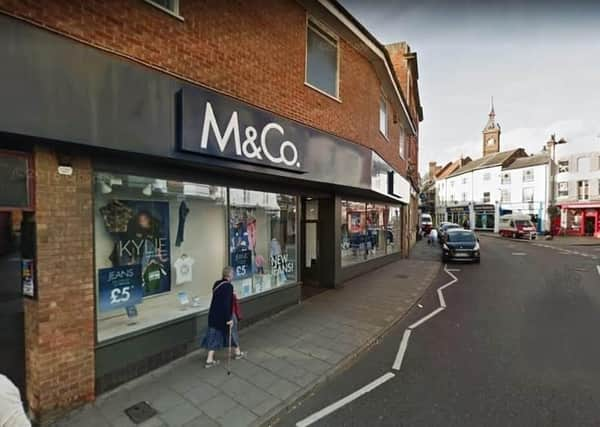 The Auction House restaurant in Louth, run by husband and wife team Dale and Rachel Wright, will be closing on Saturday May 6 due to energy crisis, constant rising food and drink costs, and Dale's ongoing health issues.
Rachel explained that the current climate meant costs are tight and with both her and Dale not being on full form, mentally and physically, that the business is just not viable anymore, and their health has to come first.
"Due to our amazing understanding staff, we can continue for the next four weeks to run to the end of our lease," she added, "We couldn't have done the last four years without them and we are humbled they are sticking with us to the very end.
"Thank you to all our customers and their four-legged friends, old and new, who have been with us through the storm of Covid and out the other side.
"Hopefully we can get Dale back to full health and you may see us somewhere else in the future."
It was also announced that the last two M&Co stores – one of them being Louth's – will also be closing.
A statement on the Facebook page of M&Co's Louth branch paid tribute to the store's customers ahead of their closure this week:
"As we reach the final day at our lovely shop, we would like to send a huge thank you to all of our lovely customers, past and present, for your custom over the years, we have had some amazing times as your M&Co team and we will miss seeing you!"
An East Lindsey District Council spokesperson said: "Whilst we are extremely saddened whenever we hear of valued local businesses closing in our town centres, we are also delighted to see others just getting started, such as the Luda Taproom on Upgate and the new gin school at Louth Distillery.
"High streets nationally are facing an incredibly difficult time due to the pressures of the pandemic, online shopping and the cost-of-living crisis and our businesses, old and new, need the support of residents and visitors more than ever.
"We always want to find ways to bring footfall and trade into Louth and our other towns, and continue to work to promote local businesses through our Vital and Viable initiative, our Love Lincolnshire Wolds website and marketing, and events to celebrate our unique offer such as the Food and Drink Festival on 1 October this year, the Teenage Market on 20 May and the Lincolnshire Wolds Outdoor Festival running from 20 May until 11 June."
East Lindsey District Council's Place team are always keen to look at ways to support groups and organisations who are keen to put on events or deliver activities within our town to support the local economy – found out more by emailing [email protected].