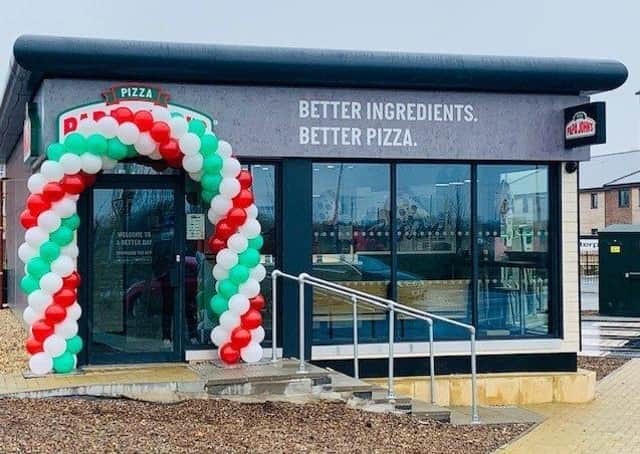 Papa John's launched in Scott Drive, Wyberton, off the A16 at The Quadrant housing development last week.
The business, founded in Jeffersonville, Indiana, in 1984, offers delivery and takeaway under the slogan 'Better Ingredients. Better Pizza'.
The Boston branch is managed by franchisee Sukhbir Gill, who runs several other Papa John's in the area, including one at Fantasy Island Resort, near Skegness, and will employ up to 20 locally recruited staff.
Sukhbir said: "I run multiple Papa John's and the great product plus the proven business model, backed by a strong leadership team ensures it works.
"Our customers can benefit from the fresh, seasonal ideas and product innovations – such as our hugely popular vegan range – which means there is always a choice for everyone to enjoy.
"Papa John's also helped us with a special incentive scheme for new openings. A contribution towards equipment and marketing for the launch was really helpful and will ensure we are ready to deliver for the busy, fun-filled summer ahead!"
Papa's John is the latest chain to establish a base beside The Quadrant, with others including Burger King, KFC, Costa Coffee and Starbucks.
Other sites in Lincolnshire can be found at Grantham and Lincoln.
* Anyone interested in running a Papa's John franchise, is invited to visit the webstie www.papajohns.co.uk/franchise to learn more.
The business promises 'all the assistance needed to get your successful Papa John's up-and-running'.