VIDEO: ​Robinson's, Horncastle's longest established retailers, set to retire
​One of Horncastle's oldest retailers with nearly 100 years in business is set to close later this year – and you have the opportunity to take it on.
Watch more of our videos on Shots! 
and live on Freeview channel 276
Visit Shots! now
​Robinsons, located at 1 High Street, is Horncastle's only electrical store and is the longest-established business in town, running for more than 93 years.
The business has seen many changes over the years, starting with car batteries and radios, and growing with the changing times in the electricals world with the invention of the TV and even surviving Horncastle's devastating floods in 1960.
Robinson's was first established as C.P Robinson's in 1930 by Cyril Robinson, and the business specialised in charging car batteries and radios, eventually gravitating into televisions and other electrical items as technology became more advanced.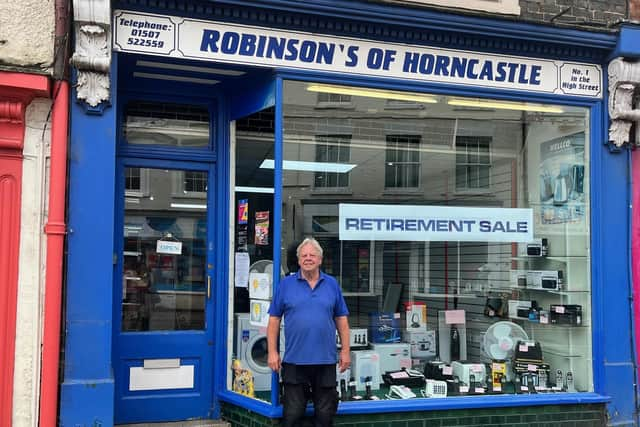 In 1960, the business was bought by Cyril's son Michael, who ran the business up until 1990 and expanded into the installation of television aerials.
And then Robinson's was bought by Michael by his son in turn, Andy, when his father became ill, and the business has run successfully under Andy's reign.
"We didn't believe in just handing a business over," Andy explained, "My grandad thought that if you bought the business, you'd be more inclined to work at it."
But now aged 69, Andy has taken the decision to retire and the store is set to close at the end of September.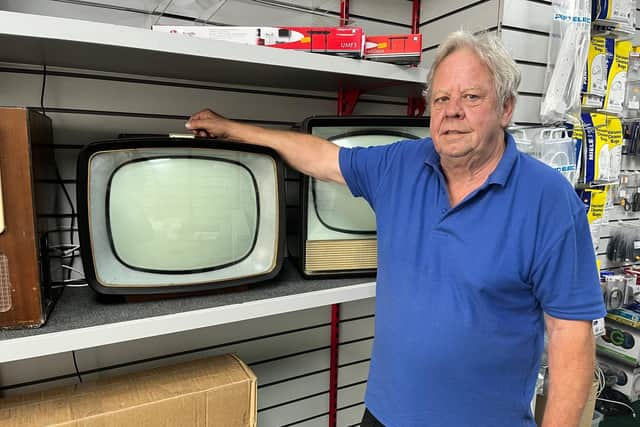 "I've got to the point where I want to be able to walk away rather then be carried out," he said, "So the shop is going up for rent to give someone else the chance to take it on.
"It's still an electrical shop with everything needed in there, but people can do whatever they want with it."
Andy fondly remembered the time during his father Michael's owning the shop that he and his wife Linda completely renovated the shop in one week while his father was away on holiday - completely gutting the shop, including installing six new girders.
"We had to do it then otherwise he'd have just got in the way," he laughed, "So we did it all in a week.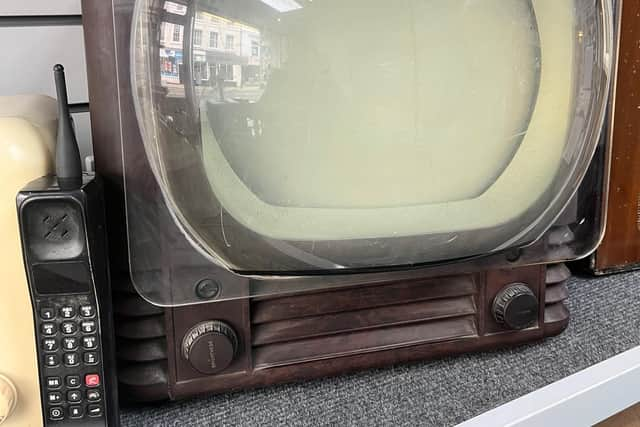 "His face when he walked in was a picture, he couldn't believe it and he was really impressed."
Andy has many old electricals in his shop which he intends to keep, while the rest of his stock is being sold off.
One such item is one of the first mobile phones form the 1980s, which he acquired during his time working for BT.
"My boss came in and said "what's that?" he said, "I said it's a mobile phone and we should have them when we go on call-outs to test to see if people's landlines are working – and he said 'they'll never catch on'!"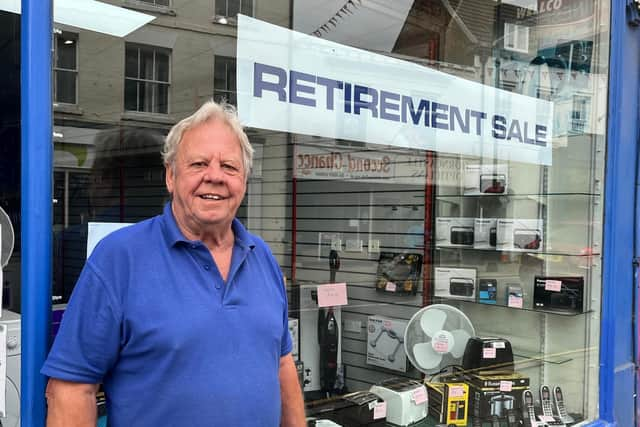 Another is numerous old TVs from the 1950s and 60s, including a Murphy flip-top TV with the controls under a panel in the top which became popular for the late Queen Elizabeth's Coronation in 1952.
And now Andy has taken the decision to retire, and he has plans to do up some of his flats and garage, and work on the engines of his vintage Vespa scooters, which he has travelled all over the UK and Europe on.
"It's quite sad really," said Andy of the shop's closure, "But if someone wants to take it on, it's all ready to go here."
If anyone would be interested in taking on the business, or renting the building, contact the shop on 01507 522559.