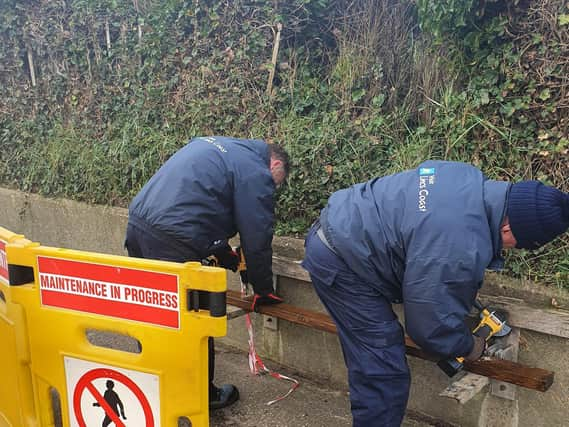 The work is one of the projects being undertaken by Rangers who are employed by the Lincolnshire Coast Destination BID.
They have been replacing the timber and giving the benches an overall service.
Bolts and fixings have been replaced, and the hinge mechanisms oiled and maintained so they move freely. Angela Robinson, Business Relationship & Marketing Officer, said: "The benches were in serious need of repairs. Some were dangerous and some of the timbers were missing altogether."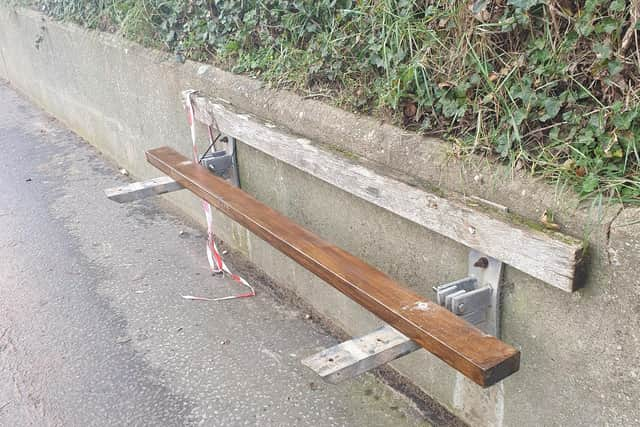 The state of the benches was highlighted by the BID Rangers while out on patrol.
"Keeping an eye out for any work that needs doing is one of their duties," explained Angela.
"We spoke to the Parish and they confirmed that the benches were in need of repair works but did not have the budget to allocate to the project.
"The BID agreed that we would be able to assist with this so the project was planned for December 2020."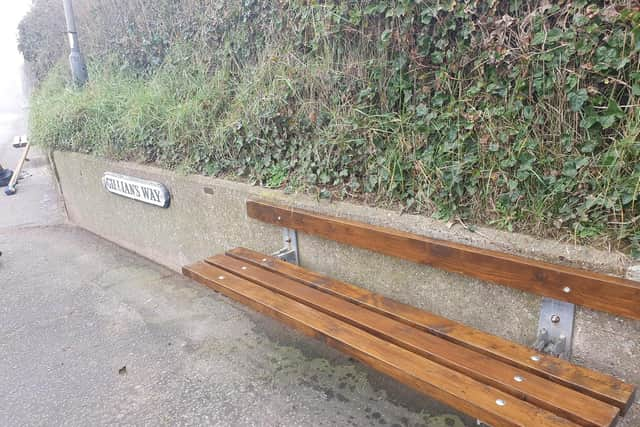 Timber and fixings have all been sourced locally, as have the wood stain varnish and other materials needed.
"Before agreeing on the project plan, we spoke to all involved about the materials that we would use," said Angela. "Galvanised steel was a preferred option at one point, however, using a material like this can be problematic.
"There would be no temperature control, so they would be too hot to sit on in the summer and too cold in the winter.
"We also had concerns that metal has a value and may be stolen, so it was decided that the timber would be replaced like for like, to ensure longevity.
"To withstand the sea elements, it has been treated, stained and varnished with yacht varnish. This will protect the wood from weather damage.
"We will be installing brass plaques on each bench to promote the 'Visit Lincs Coast' ethos and have further works scheduled for Chapel St Leonards promenade in the future."