Visitors reach for the stars at Fantasy Island in Ingoldmells
Visitors couldn't wait to get back on the rides when Fantasy Island in Ingoldmells re-opened.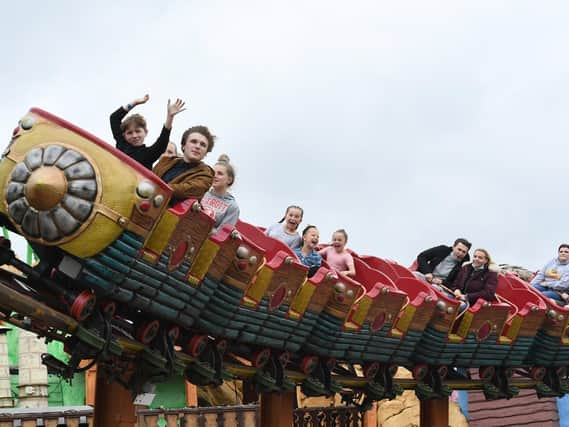 John and Claire Brown and their family came all the way from Northampton for the day - and headed for the 70m Starflyer.
"I dudn't go on it - I stuck with rides with the children - but we absolutely loved being back," said John.
"It was a different experience with the one-way systems but it was spot-on.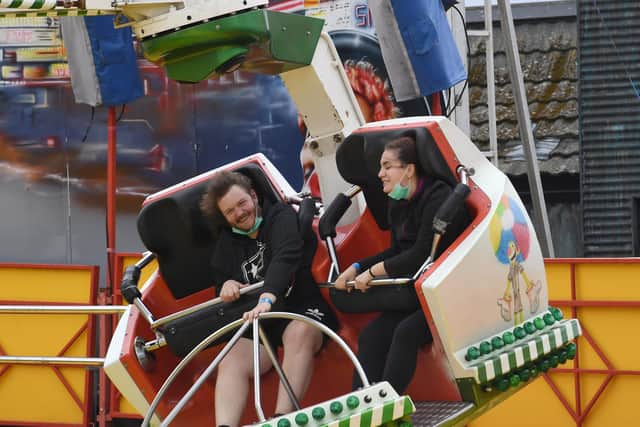 When the Standard visited Fantasy Island ahead of the changes to see what visitors could expect we were told people would still be able to enjoy the fun of the fair.
The Fantasy Island team hoped visitors would respond well to the social distancing measures put in place in the same way as they did when the market re-opened last month.
James Parker, operations manager, said: "It's a very trying time but ultimately we have made the preparations and hopefully we can create a happy and safe environment for people.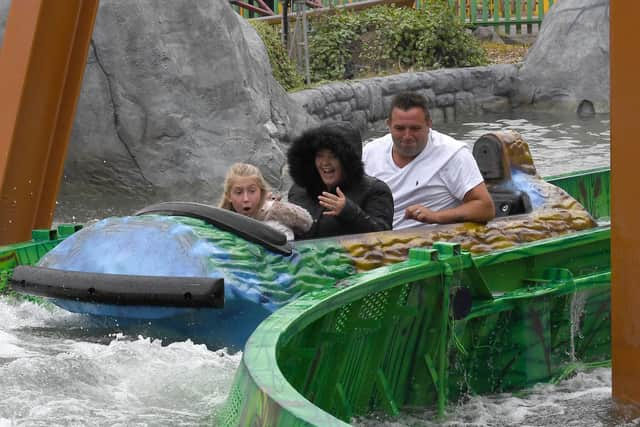 "There are lots of changes. We are limiting the number of people who can come on-site, one-way systems. extended queue lines. and 70 plus sanitiser units dotted around.
"Things are different but ultimately the rides are still running and people will be able to enjoy the fun of the fair."
Jack Beardsley and Megan Wilson came from Doncaster and spent two nights at the Yellow Mountain hotel in Skegness.
"It was amazing to be able to get away and have some fun," said Jack.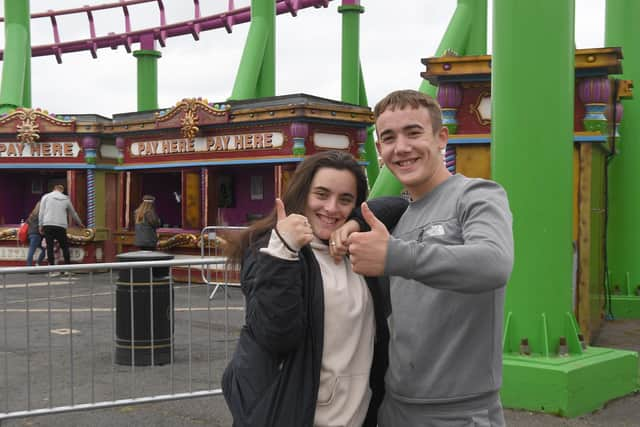 "There's not a lot you can do in lockdown.
"We managed to pay on the day and in spite of the changes it was still fun - just a little mind-boggling following the routes.
"But we will definitely go again."