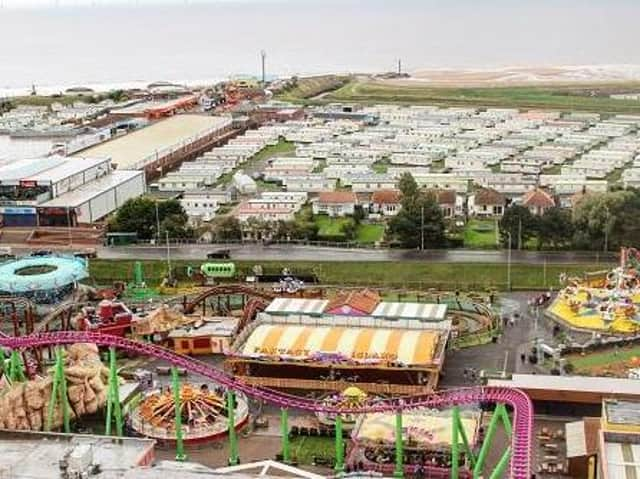 The picture of Fantasy Island in Ingoldmells which was mistakenly used by an American radio station to announce the closure of the theme park of the same same in New York.
The announcement Fantasy Island in New York was closing was shared on the city's iHeart Radio yesterday, along with a picture of Fantasy Island in Ingoldmells.
There was also a link to the New York Fantasy Island's Facebook announcement, which said: "Regrettably, Fantasy Island is closing and ceasing operations.
"We are grateful for the many years we've had together and appreciate your support and patronage."
The Facebook announcement for Fantasy Island in New York that could have sent fans of the Ingoldmells theme park in a panic.
Today a spokesperson for Fantasy Island in Ingoldmells asked the Standard if we could help clear up the confusion.
Paige Harris, marketing director, said: "We were saddened to hear that our #nametwin themepark 'Fantasy Island' in Grand Island, New York has closed, but don't worry, we will be back as planned on March 21 with exciting new attractions and fun for all the family.
"Don't miss out on our traditional Fantasy Island opening party on Saturday, March 28, with our amazing fireworks show and the opening of Firebowl. See you there!"