Why a four-day working week wouldn't work in Lincolnshire
The idea of a four-day workweek has recently gained significant traction, but several Lincolnshire businesses and officials have questioned its viability.
Watch more of our videos on Shots! 
and live on Freeview channel 276
Visit Shots! now
Staff at 60 UK firms tested this approach between June and December 2022, with supporters asserting it can elevate productivity and workplace morale.
Lincolnshire-based Sinister Fish Games was just one of the firms involved in the trial as it continued to pay its employees the same rate as if they worked the standard five-day week.
Project manager Nick Welford told BBC Look North: "I go into work, or go into my 'office' feeling positive ready to start the day.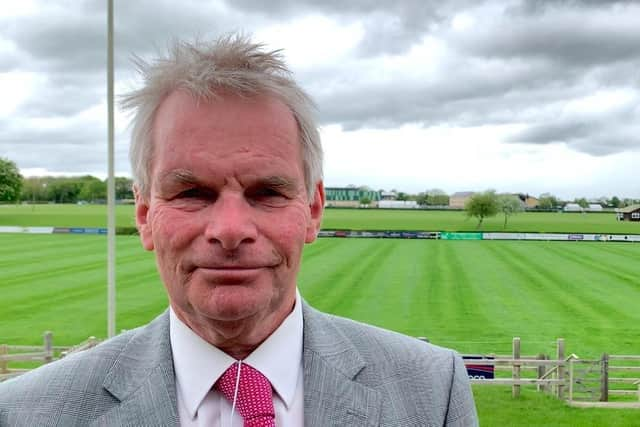 "There's never a day off that far away if I need one, so from how I feel about myself, how I feel about my mental health, my physical health, I find it just much better."
However, despite these positive remarks, the four-day workweek has yet to gain widespread acceptance among companies in the county.
A recent survey of 10 Lincolnshire businesses found unanimous agreement that implementing a shorter workweek would not be feasible.
While managers admitted it could help improve workplace morale, questions arose about whether staff would want an extra day off due to the ongoing cost-of-living crisis.
Across the retail sector, a number of business owners voiced concerns about not being able to support employees' wages for the additional day off, especially given the soaring cost of utilities.
On the topic of Lincolnshire Council possibly embracing this model, Coun Martin Hill, council leader, emphasised the importance of staff availability throughout the entire workweek
He said: "This is not a policy we will be pursuing. It is important our staff are in work to serve the public during the whole of the working week, and a four-day week will mean a reduction of 20 per cent of output."
Katrina Pierce, Federation of Small Businesses Lincolnshire development manager, acknowledged the rise of flexible work hours in the post-pandemic world, but highlighted the constraints certain sectors like retail might face.
She said: "One of the many benefits of working for an independent company is employers can be more open to flexible working, but that is highly dependent on a few factors; the age of the business, sector and customer base.
"Start-ups can be super flexible while setting out their stall, but there's usually a lot to achieve in the first year alone and every day and hour really matters.
"Certain sectors will be more able to offer four-day weeks than others; hospitality, retail, manufacturing and agriculture for instance would find this a challenge, whereas fewer customer-facing, or production-focused organisations are more likely to be in the position to try this out.
"Finally, the customer base of the business will hugely affect whether they will tolerate businesses being closed three days of the week.
"Giving people flex in how they work helps attract and retain talent, reduces strain on the employees and ensures firms can compete with others outside the area for staff, but I doubt we'll see local shops, restaurants, attractions and leisure locations being able to offer this to their teams any time soon."