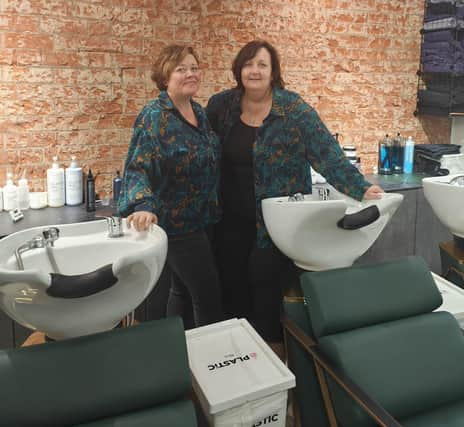 re:new Hair and Beauty by Expressions, of Woodhall Spa, has been shortlisted for the Salon Design award at HJ's British Hairdressing Business Awards 2023.
This prestigious event recognizes businesses that have achieved remarkable success and excellence in the hairdressing industry.
The salon, owned by Wendy Jones and Julie Charles, reached the finals after submitting an entry that detailed the salon's unique design features that have contributed to their success.
Wendy said winning the award could be life-changing for the business: "I still can't believe it! The awards are so respected across the industry, so just to reach the finals is a huge honor."
The salon was launched last year after Wendy and Julie restored the former Woodhall Spa Baths on Coronation Road, following a determined effort by Wendy and Julie, who were looking to relocate to brigger premises.
The Spa Baths is a historic building which gave Woodhall Spa its name, due to the discovery of therapeutic spa waters in 1821, but it closed in 1983 after the shaft leading to the well collapsed.
Wendy and Julie decided as they were looking to move to a larger premises, that this was the ideal opportunity to restore the baths to its former glory.
The awards will be held on July 3 at the Park Plaza Westminster Bridge in London.​​​​​​​