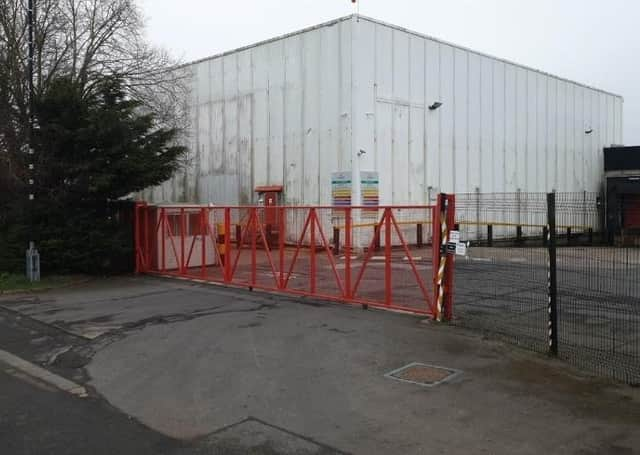 Avara Foods EMN-200505-085931001
Avara Foods is set to close its North Kelsey Road site, blaming increasingly challenging market conditions.
The news has come as a huge blow to employees at the site, including many who have worked at the plant for a lot of years.
One member of staff, who wished to remain anonymous, told the Mail: "All through the Covid-19 lockdown it's been business as usual for us.
"Every single day we've turned up for work as we were told we were 'key workers' and were 'vital' to keep the food supply chains open.
"Exposing ourselves on a daily basis to what is potentially a deadly virus.
"Last week we found out exactly how 'vital' and 'key' we are seen as by our employers.
"Timing could've been handled a whole lot better too.
"Releasing over 300 people into a job market that doesn't exist due to a global pandemic makes no sense. Could they not have waited six months or so until the job market picked up?
"As each takeover has come and gone over the years we've become less and less valued employees and we've turned into a simple number on a payroll."
The company - which took over the former Cherry Valley Foods - has begun a consultation with staff on the future of the operation.
The plant is a key employer in the local area and its closure will no doubt have a significant economic impact.
It is understood recent developments with Brexit and the coronavirus crisis have exacerbated the situation at the plant, which processes ducks for retailers and supermarkets
But management have defended the decision, saying there is 'no clear route to recovery'.
Avara Foods CEO Andy Dawkins said: "This has been an incredibly difficult decision and one that reflects a market that has gradually deteriorated over several years.
"Despite investment in the business and the best efforts of all involved, the market has reached the point where the business is no longer sustainable, with no clear route to recovery.
"We are now committed to a meaningful consultation process and, if our proposal goes ahead, providing the necessary support to everyone affected and a smooth transition with all our trading partners."
Cherry Valley Foods was founded in 1959 by Sir Joseph Nickerson, and acquired by poultry processor Faccenda Foods in 2015.
Faccenda subsequently entered into a joint venture with Cargill's UK poultry business in 2018 to form Avara Foods.
The proposed closure comes after 15,000 ducklings died in a huge fire at the site in February this year.