'World's gone mad!': Fantasy Island in Ingoldmells suspends popular Crazy Caterpillar' ride.
A theme park in Ingoldmells has suspended a popular caterpillar ride so as not to get dragged into a supermarket row over cakes.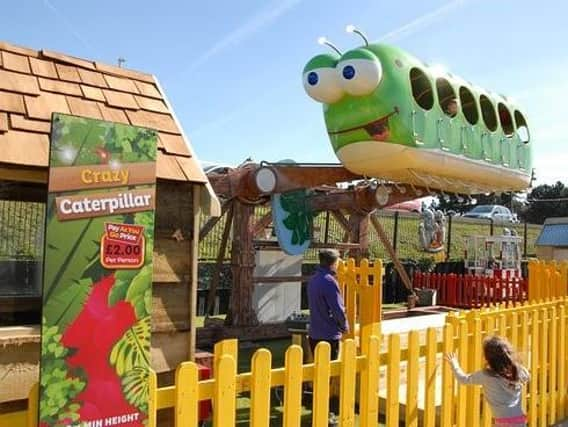 As the fight continues with leading retailer's M&S and Aldi the team at Fantasy Island has decided to show solidarity for all caterpillars out there who aren't officially a Colin.
The popular Crazy Caterpillar ride at the theme park has been suspended till further notice to ensure it is not mistaken for a Colin.
It joins the dozens of other memes which have been popping up on social media since the spat over the weekend when Aldi mocked Marks and Spencer for launching a legal battle to stop sales of its Cuthbert the Caterpillar cake.
When Fantasy Island announced they were suspending the ride, more than 2,500 people took to social media to have their say.
Lyndsay Knott commented: "World's gone mad. This cake is sold everywhere. My kids always pick one up from Tesco."
Lisa Goucher said: "I don't know what's funnier, the actual post or the amount of people who have missed the joke. #freecuthbert. Absolute class Fantasy Island."
Kerry Miles commented: "My granddaughter loves this ride. She calls it Jimmy - always wants to go on it."