Your town needs you!
Your town needs you!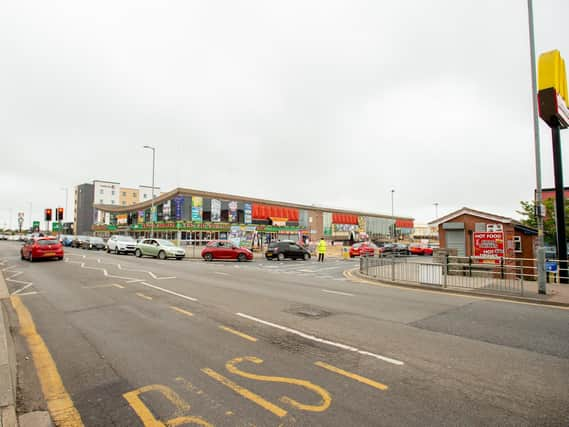 That's the clear message from civic leaders and businesses as the country begins to come out of lockdown and more shops re-open their doors.
This week the Skegness Standard is launching a campaign to help ramp up support for our local traders and retailers.
Businesses other than those providing goods and services deemed essential have been shut down since the lockdown started in March.
As restrictions are gradually eased, more shops are opening their doors to customers, with Fantasy Island Market now open ,and Spilsby Market and the high street ready to start coming back to life next week.
Scene's in Skegness last week when queues for McDonald's drive-through stretched along the foreshore are evidence of the eagerness of consumers to have more choice after weeks of shopping online and food deliveries..
However, Skegness' MP and local councils say businesses need our support now more than ever, and have urged everyone to try and shop locally.
Boston MP Matt Warman said: "Supporting local businesses from restaurants to retailers will be a huge part of our national recover
"Here in Boston and Skegness we are lucky to have great independent retailers that are keen to get back to work to provide the key services we know and love. I would urge everyone to shop locally. Your high street needs YOU!"
He also stressed the importance of continuing to support local papers like the Standard.
"Regional newspapers have a true understanding of our local area. They are vital to informing our people, championing our businesses and celebrating our local successes," he said.
Mayor of Skegness Coun Mark Dannatt said: "Hopefully when things are all back up and running we will all support local businesses to help them rebuild their lives and businesses within the town.
"It's been a long and very difficult time during this pandemic so we must remember the need to continue to support all of the local convenience stores who have been there for us.
"Also our local media have been providing local news online via social media and will also need the support of local businesses to advertise and will rely on the sales of newspapers to make sure that they still exist for many years to come."
Chairman of the Skegness Area Business Chamber Paul Dixon said: ""Please support your local businesses.
"As we emerge from this lockdown you can be confident that businesses have been working hard to make their premises safe for you.
"The guidance they have followed is designed to ensure your safety and that is paramount.
"So please support them as they move forward.
"Businesses have done their part, now they ask you to support local firms to save jobs and get the Skegness we know and love back to our community."
Local businesses in Spilsby classed as essential and allowed to continue trading after the lockdown, were quick to put in place, the necessary measures to enable safe shoppingand now many more local businesses are preparing to reopen.
Spilsby Mayor Coun Terry Taylor said: "Since the lockdown, residents have shown their appreciation for our local businesses, which can be seen by the regular queues
at these shops and I am confident that when this next phase of businesses open, our residents will respond and support them in this process,
Spilsby Town Council works closely with Spilsby Business Partnership devising initiatives and events to promote the town and boost trade for the businesses.
Alan Chambers, chair of Spilsby Business Partnership said: "Businesses who have traded since the lock down, recognise the support they have received from customers and have implemented screens, one way systems, hand sanitiser and limited entry, to make people feel safe.
"Businesses who are preparing to open, will be installing similar safety measures to ensure customers can be confident to trade locally"
*#buyapaper This week the Standard has visited Fantasy Island to explore the safety measures put in place so visitors can return. We will be in the High Street next week to report on the next stage in the easing of restrictions and the amazing stories of generations of traders who make the coast the attraction it is.