British Culinary Team sample delights of Revesby Estate
​Top chefs from around the country came to Revesby to sample some of the finest products in the county.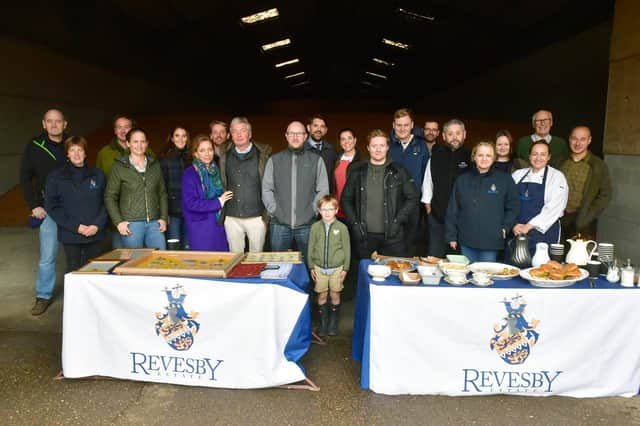 ​The British Culinary Federation (BCF) is a membership organisation for individuals in the hospitality industry, including hotels, restaurants, contract catering companies, colleges and the Armed Forces, and is the only internationally recognised chefs organisation for England.
A BCF team from England's National Culinary Team, fresh from their Gold medal win at the IKA Culinary Olympics last year, visited the Revesby Estate on Saturday October 21 – despite the flooding and chaos being caused by Storm Babet at the time – to tour the Estate to learn more about the Revesby's 'field to fork' ethos on their meat and produce.
The team then put together a meal from Revesby's own venison and using vegetables grown here in Lincolnshire, as well as Lincolnshire Poacher cheese, and Knigge oil from Germany, which was then served to Peter's 24 guests as a thank you for their hospitality.
Adam Thomason, Team Captain from the English Culinary Team, said: "The English Culinary team have a desire to not only use the finest food ingredients but also those with the best environmental credentials and indeed story. This is what brings us to Lincolnshire and specifically the Revesby Estate."
Revesby's Peter Wiggins-Davies said that what the team from the BCF enjoyed was taking their team back to "grass roots" and helped to put Lincolnshire produce on the global stage:
"We were able to educate them on where the food they were eating comes from, and we were able to promote the quality agricultural which come from our wonderful county," he said, "We have one of the largest ranges of agricultural produce in the country and the food they created as sensational, with a huge diversity of flavours."
The England National Culinary Team who visited Revesby will be heading to the 26th IKA/Culinary Olympics in Stuttgart next year.