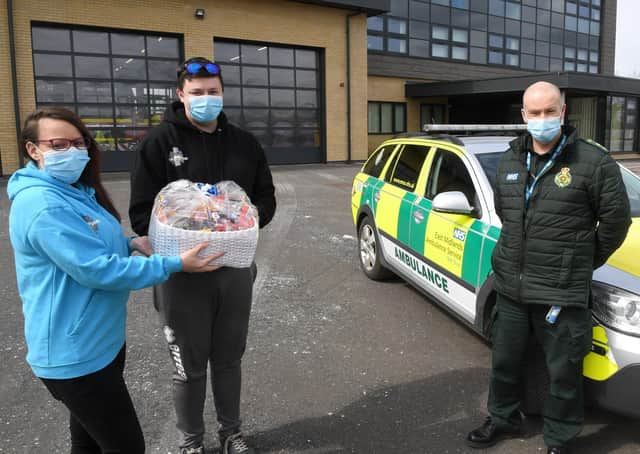 James Maynard is also an NHS volunteer responder and knew how hard staff have been working to care for everyone during the pandemic.
To thank the local hospitals, he staged a day-long gaming stream under his gaming name, MadMedic Gaming, in February.
People could donate via tuning in on the day and sending stars via Facebook or sending it directly via Paypal. Everything went directly to buying food, drink and health equipment such as hand and face cream to soothe the skin affected by constant mask-wearing.
People could watch the game play and donate as well.
James said: "We had a target of £250. We smashed it with £1,143.49."
Having spoken to the teams in intensive care he has delivered two hampers loaded with goodies to the ICUs at Boston and Lincoln, as well as four local ambulance stations at Boston, Sleaford, Grantham and Lincoln, which he visited last week, as well as Lincolnshire Ambulance Control Room.