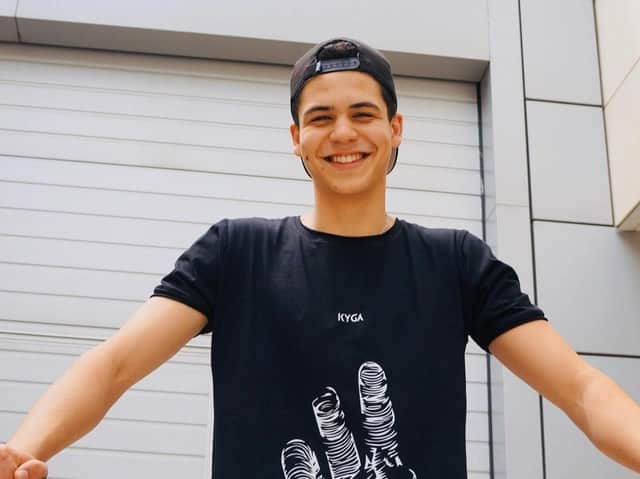 The college said that after spending the latter part of their A-Level studies learning remotely from home, and not having the opportunity to sit the exams they had worked incredibly hard for, more than 80% are progressing to Higher Education, with all of those securing places at their chosen university.
Others are progressing directly into employment.
This year's A Level results have been calculated by taking in consideration a wide range of evidence including student's non-exam assessments and mock grades.
After achieving an A* in Maths, A* in Business and A in Media Studies, David Rudnyanszky-Munteanu said: "I am so excited about my final grades. Even though it's been a tough period, Boston College managed to successfully continue to deliver quality materials during lockdown and this helped me achieve my best.
"It's been a pleasure to be a student for the last two years at Boston College because it made me realise what I want to do next in my life and I got the opportunity to meet so many amazing people."
David will now be going on to CASS Business School, City, University of London to study Business Management, Digital Innovation and Entrepreneurship.
Another Boston College success story is Summer Andrews who achieved an A in Media Studies, B in English Literature and C in English Language and will now be going on to study Media Studies at the University of Hull.
Speaking of her results, Summer said: "I feel very pleased about my results as I was initially worried. My results really showcase how hard I have worked and are a good indication to my university as to how hard I will work.
"The support I received from Boston College is second to none and I was really grateful for how they continued being so adaptable when moving onto online learning during lockdown. It was strange for everyone but the way the lecturers handled it made it seem like it almost normal and they continued being the outstanding teachers they are."
Vicki Locke, Vice Principal Curriculum and Quality said: "Our A-Level learners and staff team have worked exceptionally hard in very challenging circumstances to achieve these brilliant outcomes. We are especially proud that over half our learners gained the high grades of A*/A/B showing the very high quality support provided during the year as well as the exceptional engagement of our learners in online learning during lockdown."