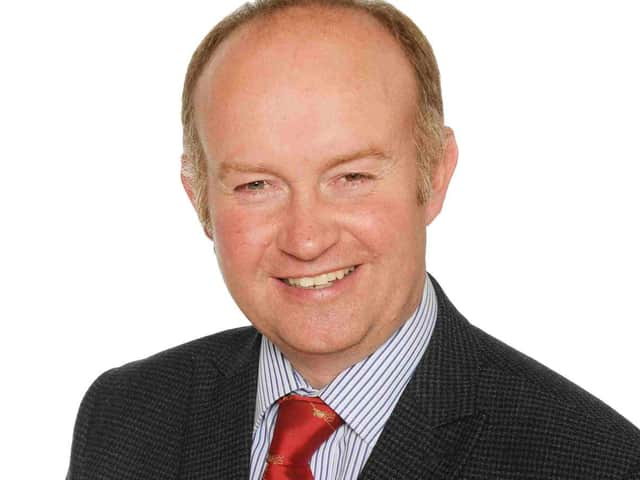 John McHenry
John McHenry has spoken of his pride in the 'magnificent' Year 13 students who took their A-Levels this year.
But he said the way exams had been graded meant that some students have been awarded lower grades than they deserve.
In England, 36% of entries had a lower grade than teachers predicted and 3% were down two grades, in A-Level results given out today.
Mr McHenry said: "Boston Grammar School's Y13 students have been magnificent throughout their school careers. They are intelligent, witty and hard working.
"As a group and individually they have been a pleasure to teach and work with. Since March they've had to demonstrate even greater resilience and more patience than normal. Through no fault of their own the exams were cancelled and they've had to cope with additional anxiety and worry, on top of the other consequences of this awful pandemic.
"They all deserve our admiration but just as importantly they deserve fair and accurate grades at the end of their school careers.
"Unfortunately, some students have been awarded lower grades than they deserved and this should never have been allowed to happen.
"In my opinion, it's unacceptable that young people should pay an even greater price simply to ensure that grades look the same as those awarded in previous years.
"Our children deserve better than that, especially at this time.
Mr McHenry went on: "Throughout the year staff and students have worked incredibly hard and their efforts have been exemplary. I'm grateful to them all for their remarkable strength and determination.
"As in previous years, there have been some exceptional results. It's great to see so many students moving on to their preferred careers or university courses. We wish them all every success in the future."