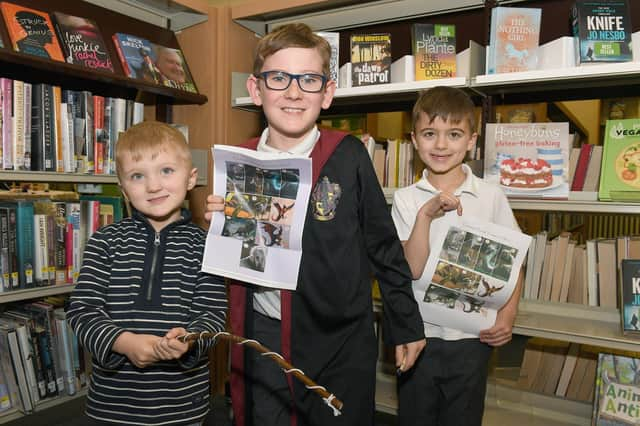 Those attending entered through Platform 9¾ and enjoyed activities including table Quidditch, a Hogwarts treasure hunt, designing a dragon egg, pin the scar on Harry Potter, and Magical Coding, as well as having the chance to have a 'Have You Seen This Wizard' selfie taken.
Library manager Alison Wade said the event went even better than expected, with the weeks of planning and organising paying off.
"We had a fantastic turnout - more than double the number of children and adults that we have had in previous years. About 192 people came altogether for the event."
She added: "Everyone said how much they enjoyed themselves, adults and children alike. Many of the children dressed up in their Hogwarts robes."
Alison said the Harry Potter night was just one of a number of regular free events the library hosts, including reading groups, art and craft groups, beginners' IT classes, activities for pre-schoolers and children's school holiday crafts.
"Reading and the love of books will always be at our core, but libraries also have a wider role in supporting their communities," she said.