The abuse survivors are trying to get their hands on their pupil records as they seek damages from Lincolnshire County Council, which ran the Stubton Hall School.
A short court hearing due to take place on Friday May 5 had to be adjourned and now their legal team claims the County Council is demanding that abuse survivors pay over £7,000 in costs incurred.
Heather Sandy, executive director for children's services at Lincolnshire County Council, said: "LCC expresses deep regret over the abuse suffered by the victims in this case, and we wish to apologise to the victims.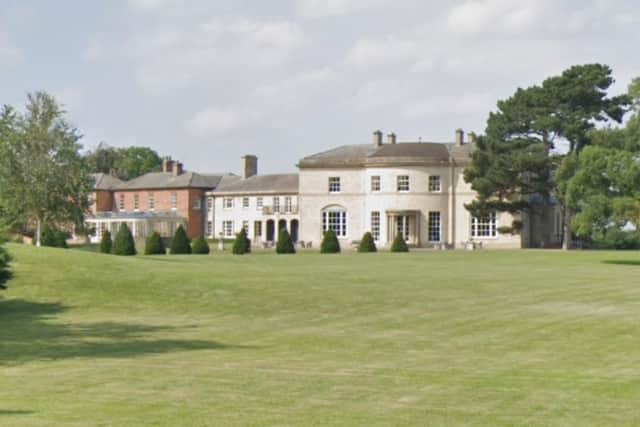 "We are unable to comment further at this time because of the legal claims. The council is addressing the legal issues raised by the claimants through the litigation."
Andrew Grove from Andrew Grove and Co Solicitors, of Cambridgeshire, which is acting on behalf of 46 former pupils seeking damages for alleged mistreatment at the school, explained: "We have been struggling to get copies of the former pupils' files and other documentation from the council and on Friday there should have been a court hearing and a judgement in relation to that.
"Unfortunately the court hearing had to be adjourned, and although this was something we had no control over and was in no way our clients' fault, the council's solicitors are asking them to pay the authority's costs.
"The claimants also incurred substantial wasted costs by reason of the adjournment and there are other avenues for both parties to seek recovery of their wasted costs. The fact that the demand was made at all demonstrates the unreasonableness of the council in dealing with this litigation brought on behalf of a group of vulnerable claimants."
He added: "Lincolnshire County Council's attitude towards the survivors is extremely disappointing. If the council had provided the documents to our clients in the usual way, this hearing would not have been necessary in the first place."
Two teachers - David Taylor and Raymond Longley - were jailed in 2021 for sexual offences carried out between 1983 and 1995.
The boarding school for children with special educational needs was closed in 2003.
Clare (not her real name), was groomed and raped by the then Deputy Headteacher David Taylor and was pregnant with Taylor's child aged just 16.
Clare said the council had argued against claimants being given access to their own records.
"What has the council got to hide?" said Clare. "I would like to ask them why they are being so obstructive and why they've hired an expensive barrister to try to stop us from accessing our own records? We've suffered another painful setback in our fight for justice and then to rub salt in the wounds, they want us to pay their costs.
"I am desperate to start therapy having suffered mental health problems for years, but I simply do not have the money to pay for it. I certainly do not have £7,000 to pay Lincolnshire County Council for a court adjournment that was not my fault."
The current owners of Stubton Hall are in no way connected to this litigation.