Academy responds to claims it acted unfairly in sending student home over uniform
Skegness Academy has stood behind its decision to send a student home on her first day back because she was not wearing the new uniform, claiming it is setting 'high standards'..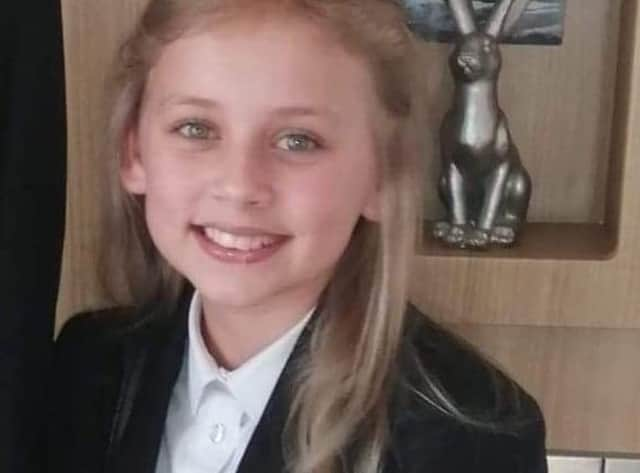 Skye Goode was sent home from Skegness Academy for wearing the wrong skirt.
The local school introduced a new uniform policy earlier this year, and the skirt can only be purchased from the National Schoolwear Shop located in nearby Spilsby, which is currently out of stock.
Year 8 student Skye Goode was sent home for not wearing the correct skirt, which includes the school logo.
She told the Standard: "I think it's outrageous that they sent me home on the first day after all the months I have missed from school.
"It was embarrassing to have to walk through the corridors and everyone started staring at me when I was being taken out of school, [especially when] all the classroom doors were open.
"My dad bought some old trousers belonging to my brother and they expected me to get undressed and changed in a public space, so my dad bought me home disgusted.
"There were a lot of girls sent home as well because of skirts and I'm sure they were embarrassed too."
Skye's grandma, Annie Edkins, also contacted the Skegness Standard after her son received the call from the school.
"Once again the school has changed the uniform," she said. "My granddaughter went back in her old school skirt for two reasons - the only shop selling the new skirt is out of stock and having uniforms to buy for three children, money is an issue at the moment.
"It seems gone are the days where you can go to Tesco for a standard black skirt costing a fraction of the price.
"Obviously, the fashion is more important than her education. Had my son kept her off school for such a trivial reason he would be in trouble with the education department. The school, however, are able to abide by different rules.
"A letter home would have been more appropriate asking why the skirt was not the one they desired and giving a time frame for it to be resolved.
"This has embarrassed my granddaughter and her parents and is totally unacceptable.
"Uniforms, historically, were supposed to help all children fit in with no social or financial differences apparent thus helping the less well off.
"Now uniforms are changed at a schools whim, the new style only available from selected outlets and at a greatly increased cost. How is that helping anyone?
"This is disgusting and needs to be highlighted. Covid is bad enough but designer school uniforms are now stopping our children being educated."
A spokesperson for the Academy said: "The high standards we uphold as an Academy are reflected in all areas of school life. Our uniform is an important part of this, ensuring our pupils look smart and tidy, and have pride in both their appearance and our school.
"In December 2019, the decision was taken to change parts of the uniform in order to improve the quality, reduce the cost and support the community by moving to a local supplier. This was communicated with pupils and parents in February, along with an offer of financial aid for families who needed this support, particularly during this challenging and unprecedented time. So far, this has been received well, with a number of parents and carers providing positive feedback.
"As an Academy, we work incredibly hard to empower our pupils to be excited by achievement, driven by aspiration and grasp every opportunity available. In achieving this, uniform ensures an inclusive school community and instils high standards and expectations that they can take with them into their life after school."
Skye has now returned to school wearing trousers and her family have been offered vouchers to help buy a new skirt, although at the time of going to press had not arrived.
Her grandma commented: "The head sent one email reply to my original letter telling us he required quality and parents were told at the beginning of the year about the change and had plenty of time to get the new skirt.
"Shame he didn't give the same information to the shop. As you see in Skye's picture, she looks smart in her old uniform, which begs the question, why was she not allowed to continue wearing her old uniform until stock became available? A letter home saying such would have been much better than being sent home, thus missing more school.
"The other point is, it's very nice for the head to require quality, however, that hikes up the cost. Many parents, some with more than one child and others with income-related or Covid-related problems don't have the luxury of picking quality over price."