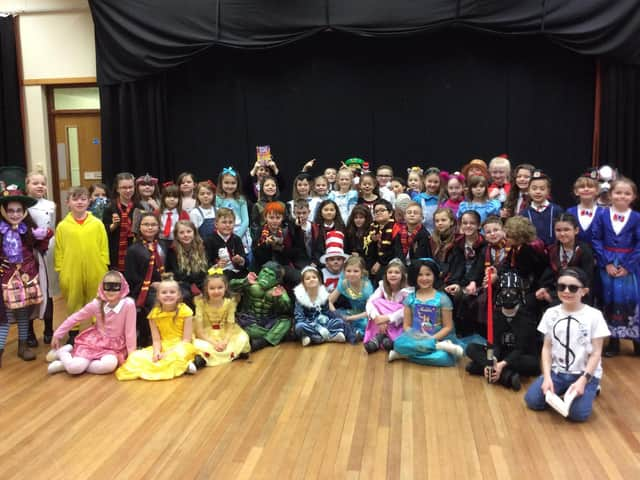 World Book Day is a registered charity on a mission to give every child and young person a book of their own.
It's also a celebration of authors, illustrators, books and, most importantly, it's a celebration of reading.
Joanne Hazard, of the Richmond School, said: "All of this week we have been doing shared reading through lunchtimes.
"Assistant Head Mrs Marie Lake organised a shared reading week to promote a love of reading.
"Staff members have joined groups of children to read their favourite books quietly or we have shared books aloud to younger pupils.
"During World Book Day Reception pupils have completed a quiz. They have enjoyed dressing up!"
In most year groups, pupils have dressed up as their favourite character.
All pupils received a book voucher for a free book.
It was also story time at Skegness ECO Centre, where the Flourishing Families project held their 5th World Book Day event/
We were immersed in a world of stories, enjoying outdoor reading and a trail of stories through the woods. Children all aged 0-4years took part and thanks to support from The Hildreds Centre Skegness went home with a brand new book to enjoy.
Tracy Sherwood, coordinator, said: "We had some wonderful costumes too - from A Very Hungry Crocodile to Buzz Lightyear.
"Mums, dads and grandparents all enjoyed the time spent outside in nature; commenting on the relaxing setting and the chance to meet new friends."