Bell Beach Biology project launches in Mablethorpe
A citizen science project, 'Bell Beach Biology', has been launched near Mablethorpe, in partnership with the Marine Biology Association.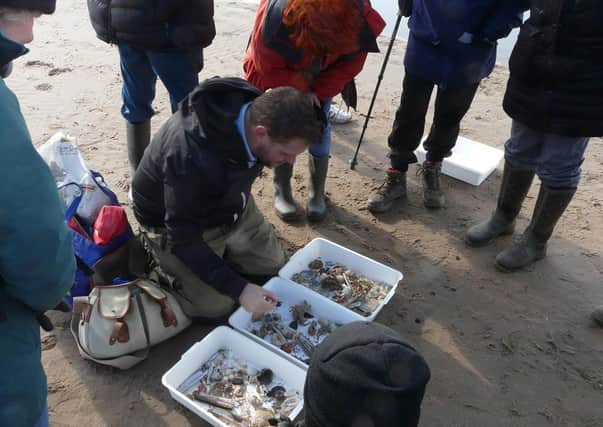 On Wednesday March 4, twenty people gathered at the Ferryboat Inn to launch the project, involving the local community to increase the scientific understanding of a beach environment.
Bell Beach Biology is a joint venture between the Plymouth-based Marine Biology Association (MBA) and the Time and Tide Bell organisation.
Dr Jack Sewell, from the MBA, led a survey of the biodiversity on the beach around the Time and Tide Bell.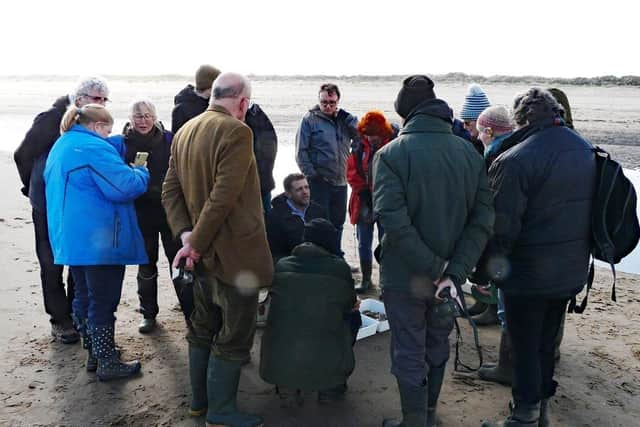 He also held a workshop on measures that might be useful for the beach.
Funding for the project comes from UK Research and Innovation, bringing national scientific attention to the Mablethorpe beach.
Find out more details at http://bit.ly/BellBiology.
If you would like to join the project and get involved in some practical work of surveying wildlife on the beach, email Biff Vernon: [email protected].