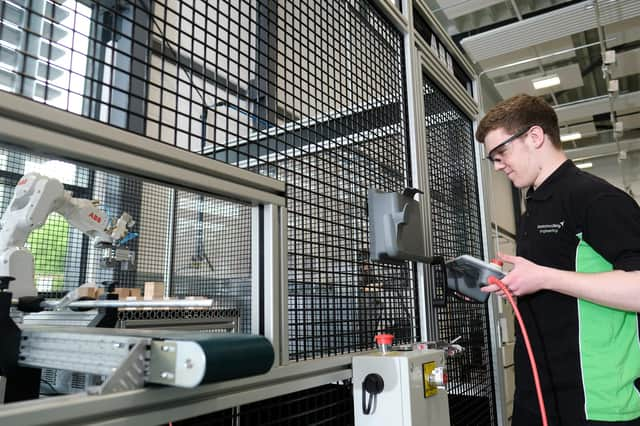 Following successful bids for funding, the college has received a total of £511,364 capital funding from Office for Students (OfS), as part of the distribution of their capital grant.
This funding will, among other things, enable the college to invest and develop the 'Future Factory', which will incorporate automation, robotics, and virtual reality.
The college says this will "ensure that students and employers have access to the latest resources within a bespoke, flexible learning space".
A spokesperson for the college added: "The capital funds will also be used to enhance the college's current engineering and digital facilities to incorporate automation and robotics, keeping up to date with sector-informed resources for growth and innovation.
"The projects supported by the funding will also include a dedicated space within the college's new Mayflower building, due to open in 2024. This will reflect pedagogical [teaching] approaches in higher education, promoting hybrid and self-directed learning, peer-led groups and enabling part-time, flexible study."
Following the announcement, Claire Foster, Boston College Principal and CEO said: "In the wake of recently published data on educational levels in Boston, we are delighted that the college has been given this money by the Office for Students.
"This significant injection of funding will help us to continue to improve our facilities for people studying degrees and higher-level technical qualifications locally.
"The Town Fund supported Mayflower - opening in 2024 - will be a beacon of hope for employers and the community to realise the ambitions for Boston providing the key to economic growth and prosperity through skills and education."
Boston College currently has an 'industrial training robot' based at its Engineering Manufacturing and Technology (EMAT) Centre, which opened in 2019 at the Rochford campus in Skirbeck Road. The new 'future factory' will build upon the college's existing 'Institute of Technology' facility.