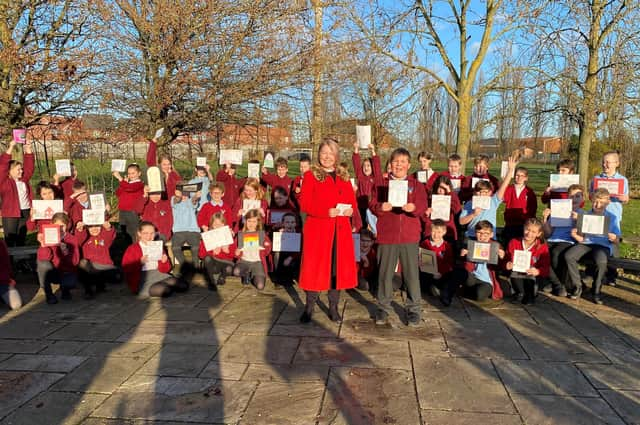 George Barnsdale, of Donington, worked with children at Boston West Primary School to create a design for its 2021 corporate Christmas cards.
The winning design came from Antoni Kaszuba, nine. It features snowy woodland, sea life, and 'green' energy.
Antoni was presented with a book token worth £100 for his school to use.
Tom Wright, managing director of George Barnsdale, said: "There were so many great designs, it was difficult to choose just one winner. But we felt that Antoni's design most closely told our story about timber windows, keeping out the cold, caring for the environment and most of all having hope for the future."