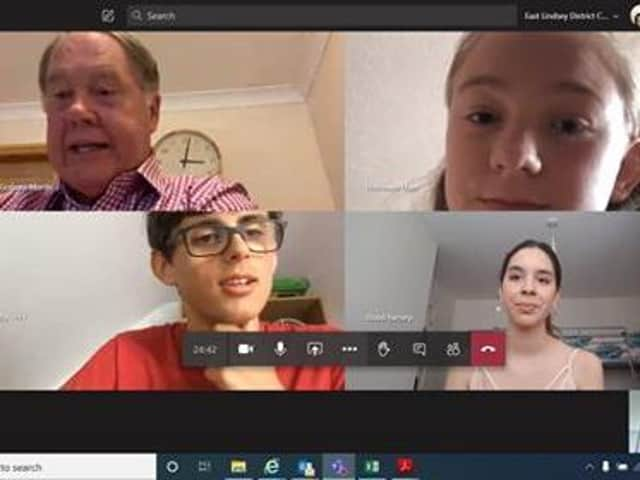 East Lindsey District Council Deputy Leader, Coun Graham Marsh and the council's Environment Officer, Sarah Bake, met with the student campaign group, Lincolnshire Climate Conscious Students on Monday.
The online meeting followed the group's recent campaign and petition for the council to declare a climate emergency and take stronger action on climate change.
Among the things discussed was the declaration of a climate emergency, what the council is already doing and how the council can encourage members of the public to do more.
Cloud Harney-Romero, spokesperson for the campaign, said: 'We had a very productive and educational meeting with Deputy Leader Marsh and Sarah Baker, the council's environment officer.
"We hope that this is the beginning of an important and productive relationship between both parties, and believe this will greatly benefit the local community and make even more of a positive environmental impact than what the council is already doing.
"We look forward to working closely together in the future."
A spokesman for East Lindsey District Council said: "Our Climate Change and Environment Manager, Sarah Baker and our Partnerships Portfolio Holder Coun Graham Marsh met with students from Boston and Skegness this afternoon to discuss their petition for us to declare a Climate Change and Environment Emergency.
"It was a really positive meeting giving us the opportunity to engage with some passionate young leaders of our next generation and explore our future plans for addressing issues around climate change."
Lincolnshire Climate Conscious Students' petition and campaign, which is nearing 100 signatures, calls for the council to follow suit of other local councils and declare a climate emergency.
Lincolnshire Climate Conscious Students was formed in September last year, as part of the global environmental school strike.
Since then, the group has held litter picks, held a public conference in Skegness for the election, and worked with Boston Borough Council to declare a climate emergency.