The event is held as part of National Careers Week and was hosted in two halls on the Sleaford campus, offering inspirational advice and guidance to students in years 9 to 13 from both Sleaford and Ruskington campuses, plus Year 11 and 12 students from Carre's and Kesteven and Sleaford High School.
For the first time it was also opened up to parents of students to learn more in the evening.
Operational Head of Careers at St George's, Donna Jarvis said it has grown in the last ten years from 40 stands to needing two halls. There were dozens of universities, colleges and training providers, as well as potential employers and businesses offering jobs and apprenticeships.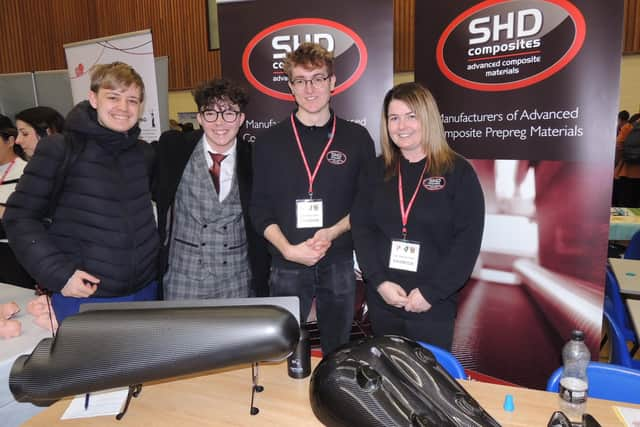 "Often they are beating a path to our door," she said. "This year I have had more requests to attend than we had room for."
They will also be holding a business recruitment event on March 29.
A first time exhibitor at the fair was former St George's student Oliver Batt, who now works as a chef in the main kitchen of Le Manoir Aux Quat'Saisons, Raymond Blanc's flagship restaurant in Oxfordshire.
Oliver, 20, said that after leaving school he went onto a catering course at Boston College before applying for work experience at Le Manoir and being offered a job.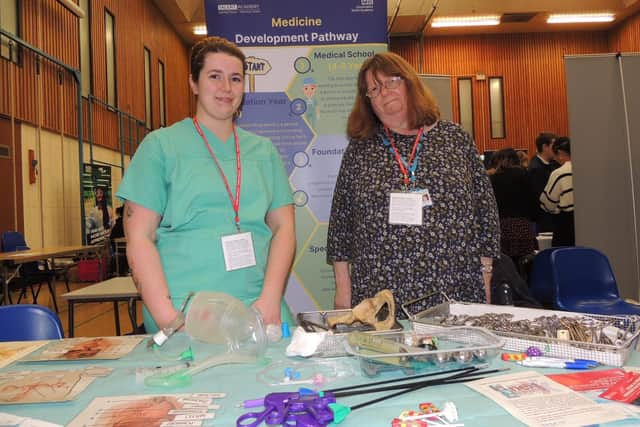 He said: "The experience changed my life and two years later I am still there as one of 20 in the main kitchen. Overall they have around 200 staff."
Recalling first starting work there he said: "It was quite a scary and intimidating environment with such high standards, but it is the best place to learn and I love it. You just have to apply yourself.
"It is great to be back and see some old faces. My sister is head girl here and I wanted to get more young people into the industry."
Other employers included accountants, construction and technology firms and the NHS.