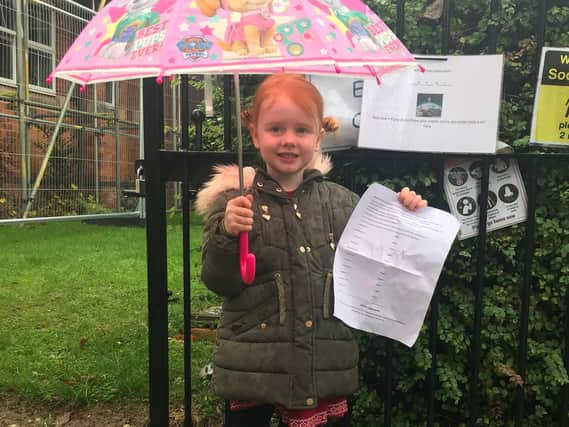 Caythorpe primary school's Friends of the School Association (FSA) put together a Christmas treasure hunt for the school's pupils over the weekend (Saturday 11 and Sunday 12) to give the pupils a festive treat, but also to raise money for school funds.
Varying on last year's treasure hunt due to the coronavirus pandemic social distancing rules, each child contributed £2 and was given a goodie bag on Friday with a clue sheet to fill out and instructions to start the treasure hunt at the school's front gates.
Then on Saturday morning, the FSA went round the village hiding clues, with the highlighted letters in each answer spelling out a festive phrase which the children had to unjumble to spell the answer.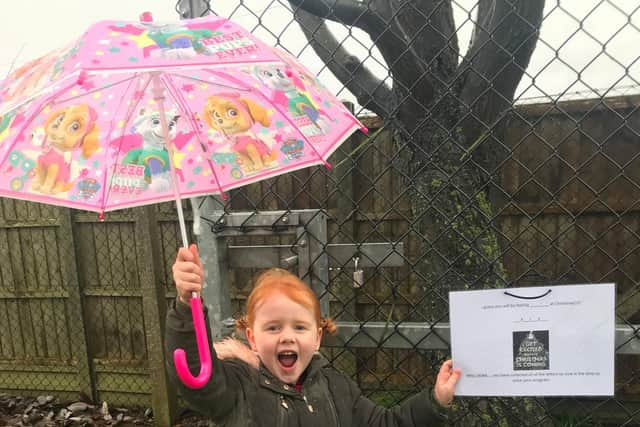 The treasure hunt took in many of the village's landmarks, including St Vincent's church, both the Waggon and Horses and Red Lion pubs, and Caythorpe Medical Practice.
Despite the rainy weather over the weekend, families were out in force to take part.
School headteacher Katie Brockington said: "The FSA did a great job of organising it. Everyone got their clue sheet and treat before doing the walk so that people didn't have to gather at school. Families then completed the walk whenever was convenient to them.
"Families said they really enjoyed it as there isn't much to do at the moment and it was good to see other people around the village. My daughter and I completed the walk which was great fun, even in the rain!"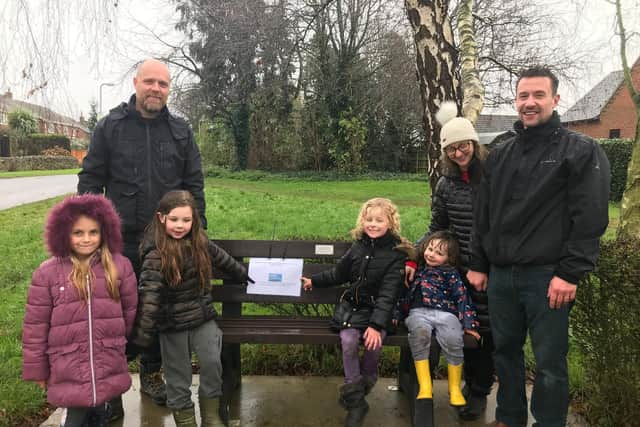 The treasure hunt was one of many activities for the children in their final week of school before the Christmas holidays, with a Christmas movie night in each class on Monday after school and a Christmas party on Wednesday.