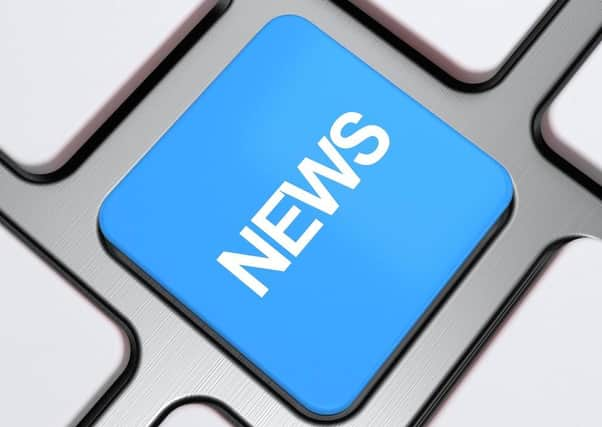 Mr Edgar said: "This has been a most difficult year for the Year 11 students and their families.
"They have faced a number of barriers and have dealt with them exceptionally well.
"Lockdown saw the headline issues of the closure of schools and the cancellation of the exams.
"However, it also meant the students did not get to experience the usual rites of passage which their progression from Banovallum to other settings usually entail.
"We were unable to have a true celebration of their time at Banovallum: the farewell barbecue and assembly had to be cancelled and the Prom has been put back until October at the earliest.
"Light-hearted symbols of their time at the school: shirt-signing and scrolling through their Year 7 photos were curtailed and we had to say a quick goodbye as the country shutdown.
"I can fully understand the feelings of dislocation and disappointment that they have felt.
"Because of the ongoing situation, they cannot have their final hurrah: a traditional Results' Day where we can celebrate their hard work and success.
"Nevertheless, I would like to praise the hard work and efforts of everyone at the school in trying to make the best of a difficult situation: the students who were focussed on achieving their best results; all the staff who contributed to their progress at GCSE and who helped to make lockdown as anageable as possible for all concerned.
"Never was the hashtag TeamBano more evident than during lockdown.
"Staff worked tirelessly to ensure that the results were as true a reflection of the students' efforts and potential.
"We employed a multi-layered process to ensure the results were scrutinised fairly and were a true reflection of what the students would have got in their GCSEs.
"Hopefully, this will mean that the students can go on to the next stage in their education/career journey without prejudice or being hampered in any way.
"Finally, I would like to praise the parents for their support.
"From personal experience, home learning has not been an easy thing to manage during lockdown and they have supported the school at every step.
"Thank you for all the support you provided your sons and daughters.
"Notable performers were Jazz Morris, Chloe Leggate, Ollie Robinson, Sabina Burgess, Rosie Flint, Billy Mills, Ruby Anthony, Scarlet Shelburn, Izzy Anghel-Rylance, John Carby and Chloe Spooner.
"Congratulations to the following students who achieved Grade 9s, the highest GCSE grade possible: Scarlet Shelburn & Weronika Skrzyniarz (Art); Jazz Morris (English Literature); Annie Roberts (Food); Holly Adams & Izzy Anghel-Rylance (Geography); Jazz Morris (History); and Will Maddison & Trevor Palmer (Maths). "Congratulations also go to the following students for achieving a Distinction Star award in Sports Science: Ruby Anthony; Tegan Beattie; Abi Brooks; Chloe Leggate; Lucy Raywood; Annie Roberts; Ollie Robinson and Lucy Wilkinson."