Celebrations on A-level results day for St George's Academy
There were some happy faces at St George's Academy in Sleaford as the first A-level year group to study for two years without the major disruption from the Covid-19 pandemic collected their results.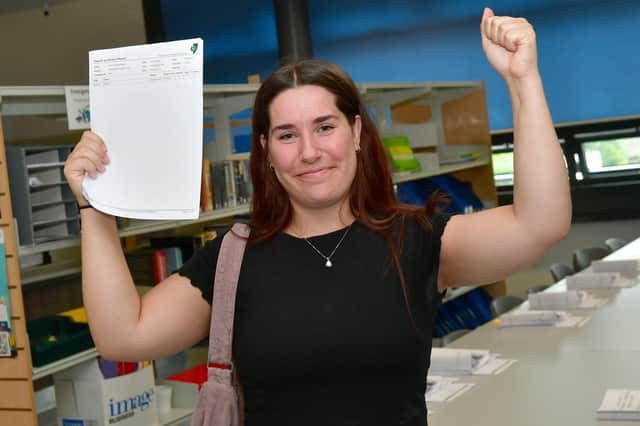 In a statement, the school said it was delighted with the outcomes achieved by its Year 13 students this year.
"In light of the fact that this is the first year that national results will return to the level of the pre-pandemic outcomes of 2019, it is particularly pleasing to see that our students have produced some of our best results ever."
The Department for Education has asked schools to compare results to those of 2019 as the last year of normality prior to the pandemic meant exams were cancelled and results were based on teachers' grading.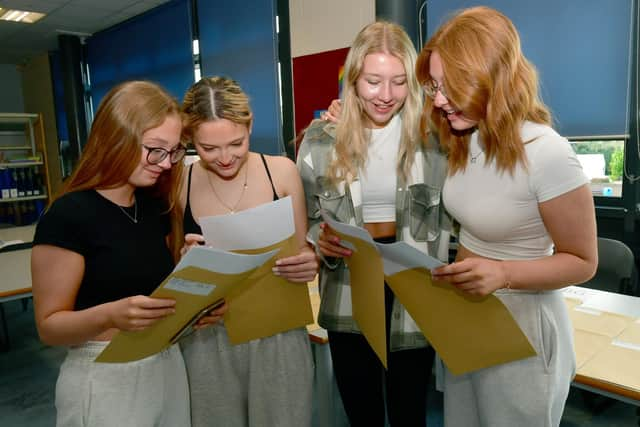 The school added: "It is safe to say that our Year 13 cohort have had a different educational experience over the last few years. This summer will have been the first time students will have taken public examinations as they did not take GCSEs two years ago.
"Consequently, these results represent a significant achievement for all students and are the result of hard work, determination and resilience, combined with highly effective support from their teachers. We wish them every success in their future endeavours."
George Cobbs, from Woodhall Spa, was pleased to get the grades he needed to study sport and exercise therapy at Leeds Beckett University, achieving a Distinction* and a Distinction in his sport course and a Distinction in business studies.
He said: "I have always been interested in sport therapy after having my own injuries to overcome."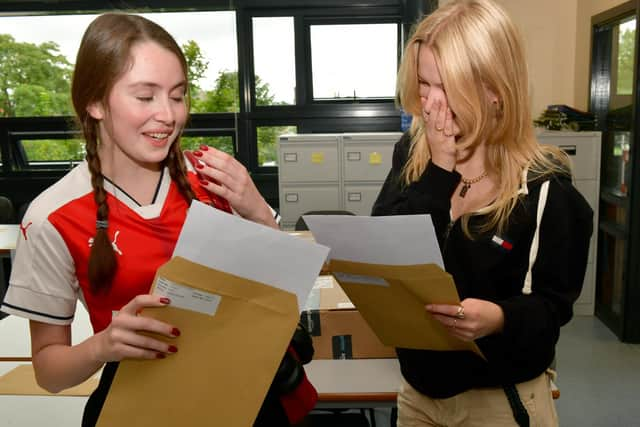 His determination shone through having decided to drop an A level biology course after the first year and then cram his business studies into a year instead. He said: "It was for my own satisfaction and I wanted to get a higher grade. It was a lot of work in one year but it paid off."
Hannah Waterhouse, from Heckington, achieved an A* and two A grades to get into Sheffield University to study English and history.
Having admitted to being a bit nervous about the results she planned to celebrate. She said she plans to pursue a career in investigative journalism after university.
Nancy Edwards, also from Heckington, could not believe it after receiving two A* grades and an A.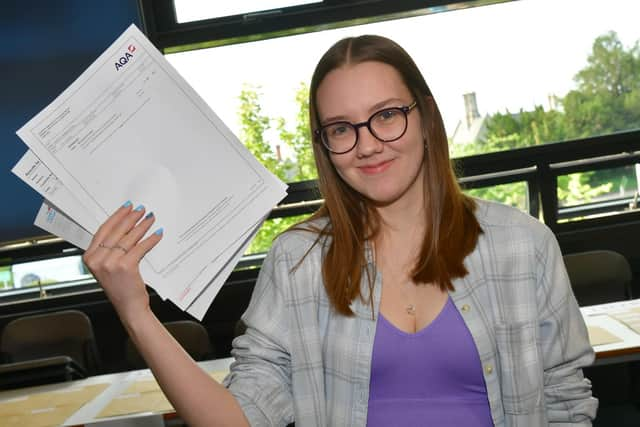 She said: "I am surprised, I was expecting two Bs at least."
She plans to go to Leeds University to study Liberal Arts, majoring in English, and will be joined by her friend Josie Hobson who will be studying history and politics having got her required grades too.
Emma Badley of Sleaford planned to head off with friends for a Wetherspoons breakfast and then further celebrations in the evening after getting a Distinction and two Merit grades to study sport business management at York St John University.
Amie Hatton is a future engineer after achieving two A grades and a B to go to study mechanical engineering at Newcastle University.
An emotional Amie said: "I was confident because I put in a lot of work, but didn't realise I would do this well.
"I'm going to go out with my parents and then spend the night with friends."