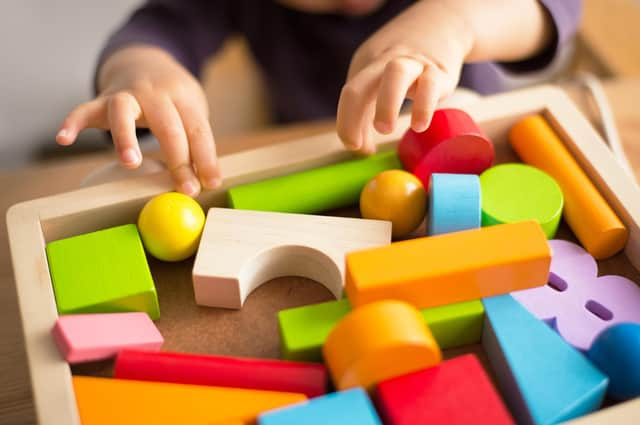 Figures published by the Department for Education show the average hourly cost of childcare in each local authority area of England for children aged two, before working families get 30 hours a week of free childcare once their child reaches the age of three.
The county of Lincolnshire came 26th out of 151 local authorities, based on the mean hourly fee in 2022 for childcare for two-year-olds, with parents typically paying £4.78 per hour.
Lincolnshire was also found to have the lowest average hourly costs in the East Midlands region.
Jointly topping the table are the London boroughs of Hammersmith and Fulham and Kensington and Chelsea, at an average cost of £9.78 per hour. The price of childcare in the capital is typically well above the cost in other parts of the country, with the ten most expensive areas all in London.
The lowest average price is in Hull, at £4.12 per hour, less than half of the price of the most expensive areas.
The figures are based on the department's annual Survey of Childcare and Early Years Providers.
In last week's budget, the Government announced that its funded childcare hours scheme is to be expanded to include children aged nine months and over.
Many parents receive some support through the Tax-Free Childcare or benefits system to partly help pay these costs.
But families across England are still facing "eye-watering bills" for childcare, a charity has warned.
The average price of a full-time nursery place (50 hours) a week for a child aged under two is now £273.57 in England, according to Coram Family and Childcare's own annual survey.
This is higher than in both Scotland, where the average price is £212.99, and Wales, at an average of £246.79.
Coun Mrs Patricia Bradwell OBE, executive member for children's services at Lincolnshire County Council, said: "Lincolnshire has a dedicated early years and childcare workforce, offering high-quality provision to local children and families.
"It's heartening to know that Lincolnshire compares favourably with other areas in terms of cost, and hopefully the measures recently announced by the chancellor will help improve the affordability of childcare further.
"Not only will this make it easier for parents to access work or training to support their career aspirations, but early education and socialisation can have a lasting impact on a child's prospects in later life."