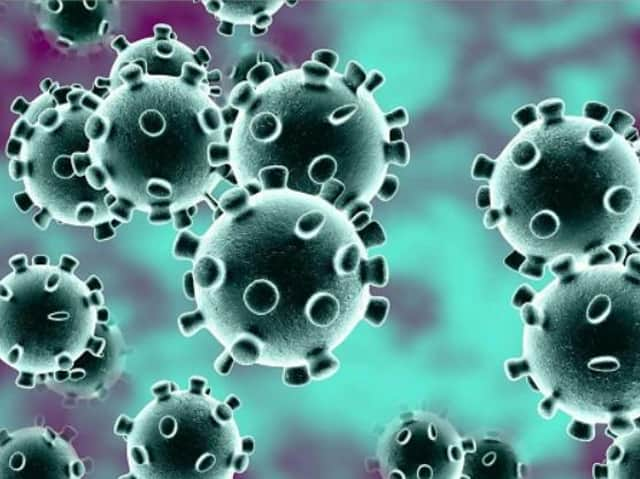 The list released by the county council yesterday (Tuesday) shows a total of 32 schools and colleges have cases which are described as current.
Three of those are in the Boston district – the two above and Boston High School, which was added to the list last week.
Year 10 students at Boston High were sent home at the beginning of last week and told not to return until October 12th.
The Reception bubble has been sent home at Hawthorn Tree, with pupils and staff effected told to self-isolate until next Wednesday and return on Thursday October 15th.
Because the Boston College adult learner who tested positive had not been in college during his infectious period and the days prior to that, Public Health England advised the college that it did not need to take any action in relation to other students and staff.
Speaking yesterday (Tuesday) Andy Fox, consultant in public health, said: "As of this morning, Lincolnshire's Health Protection Team is currently working with 32 schools that have had confirmed cases of coronavirus.
"All schools are taking action to limit the potential spread of the virus, with some pupils and staff self-isolating as a precaution where necessary."
Schools with current confirmed cases:
· Queen Elizabeth High School, Gainsborough (open)
· Gonerby Hill Foot Primary School (open)
· Hackthorn Primary School (open)
· Kesteven and Sleaford High School (open)
· Ellison Boulters Academy, Scothern (open)
· Ermine Academy, Lincoln (open)
· Our Lady of Lincoln Catholic Primary School (open)
· Lincoln Christ's Hospital School (open)
· Priory City of Lincoln Academy (open)
· St Helena's Primary School, Willoughby (open)
· Bluecoat Primary School, Stamford (open)
· Somercotes Academy, North Somercotes (open)
· The Deepings School (open)
· Lincoln Castle Academy (open)
· Lincoln Carlton Academy (open)
· Bluecoat Meres Academy, Grantham (closed)
· Boston High School (open)
· The Meadows Primary School, Lincoln (open)
· Waddington All Saints Academy (open)
· Dunholme St Chad's Primary School (open)
· Kesteven and Grantham Girls School (open)
· Hogsthorpe Primary Academy (open)
· Cliffedale Primary School, Grantham (open)
· Gosberton House Academy (open)
· Bassingham Pre-School (open)
· Barrowby Primary School (open)
· Billingborough Primary School (open)
· Priory LSST, Lincoln (open)
· Priory Ruskin Academy, Grantham (open)
· Hawthorn Tree School, Boston (open)