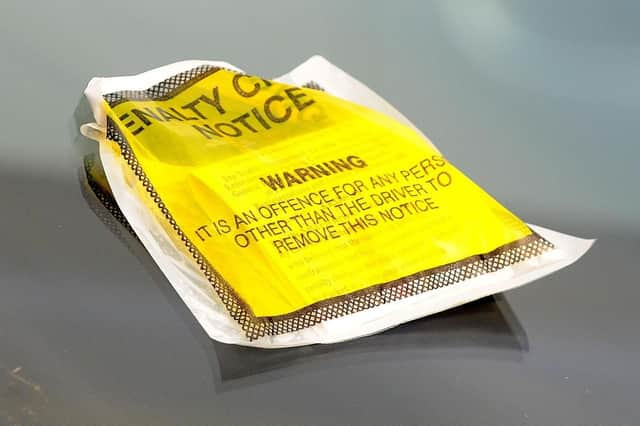 During a meeting of the authority's Highways Committee on Monday, councillors were told about the high numbers of parking fines issued in town centre locations such as Silver Street in Lincoln, and Boston Market Place.
Just over 35,000 parking fines were issued across the whole of the county in 2021/22 – a five-year high after numbers bounced back following Covid lockdowns.
Councillors called for LCC to focus on parking enforcement in rural areas, particularly around schools, to ensure that bus stops were not blocked and to improve the safety of pedestrians.
They suggest that more regular enforcement and working with parish councils to fund cameras in these areas could help solve the problem.
Councillor Tom Ashton highlighted an issue near schools in his division, noting that there had only been a small number of parking fines issued in the area despite existing enforceable parking restrictions.
He said parking near schools was not just a town centre concern but also affected villages where cars were blocking bus stops.
He suggested that LCC patrols should be more proactive in these areas, and that more regular enforcement would help solve the problem.
"I'm just wondering whether we can do a little bit more to get our patrols into their own vehicles and into the county in a more proactive way.
"If there is a pattern of enforcement with a degree of regularity that people are aware of, then the problem begins to be solved," he said.
He also suggested LCC consider working with parish councils to fund cameras in rural areas.
Despite communities often wanting the council to do things for them, Councillor Ashton said there were cases where they would be willing to contribute financially to help solve issues.
Councillor Kev Clarke said that parking in the Boultham ward, again outside the town centre area, often resulted in obstruction from vehicles.
He questioned why the buck was often passed between LCC and Lincolnshire Police around the issue.
Matt Jones, LCC's Parking Services manager, said enforcement was conducted in a firm but fair manner, with patrols in larger areas such as Lincoln, Skegness and Boston conducted daily, and smaller areas like Horncastle and Market Rasen patrolled once to twice a week.
He emphasised that the main point was the presence of patrols in the area.
He said that dedicated officers did go around the county to monitor not just the town centres but also the outlying areas.
However, he acknowledged that the school issues had been a concern for a number of years and said the authority would try to monitor the situation accordingly.