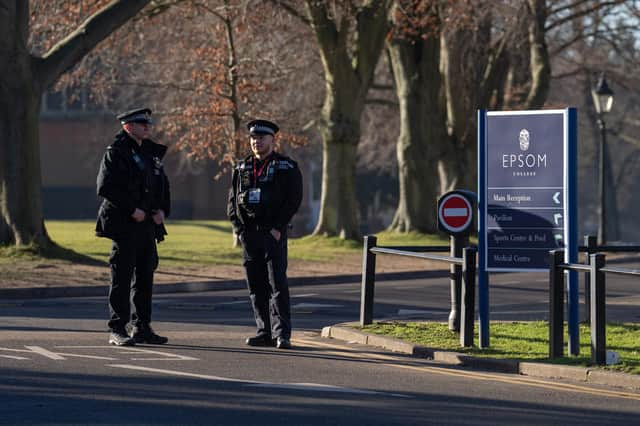 Emma Pattison, 45, her seven-year-old daughter Lettie and husband George were found dead at their home in the grounds of independent Epsom College in the early hours of Sunday (February 5).
Mrs Pattison is said to have grown up in Sleaford and was pupil at Kesteven and Sleaford High School before moving on to university and training to become a teacher.
Surrey Police say Mr Pattison, 39, legally owned a gun that was discovered at the scene of the tragedy and had been in contact with the force just days before the killings about his shotgun licence to change his address.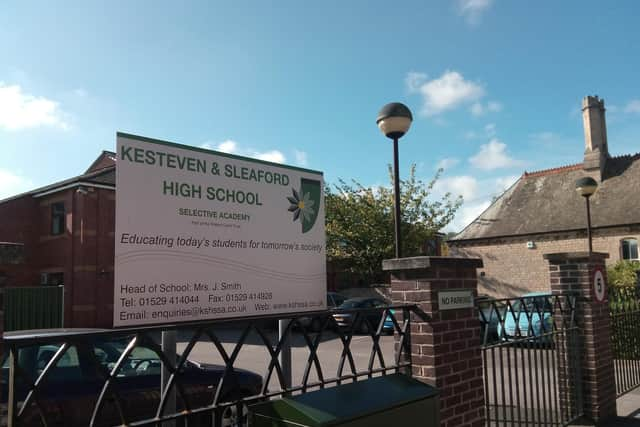 The Times reported that Mrs Pattison had contacted a close relative with concerns about her husband in the hours before the killings, and when they arrived at the house they found all three members of the family dead.
The force said a firearm licensed to Mr Pattison was recovered from the scene but cause of death would not be confirmed until post-mortems have been completed later this week.
Surrey Police said it had contact with Mr Pattison last Thursday after he notified officers of a change in address, and it has subsequently made a self-referral to the Independent Office for Police Conduct.
On Tuesday (February 7) Surrey Police confirmed that officers have launched a homicide investigation. The force has not released details of the cause of death but said investigators are confident no one else was involved. The force added the firing range at the school did not form part of the crime scene and was not a line of inquiry in the investigation.
A statement from the force said: "We had contact with George on Thursday February 2 after he notified us of a previous change of address, as is routine. Due to the short period of time between that contact and this incident, we have made a referral to the Independent Office for Police Conduct."
The IOPC said it is assessing the information available to decide if any further action is necessary.
A source told the Telegraph that a member of school staff called emergency services on Sunday after hearing gunshots.
Detective Chief Inspector Kimball Edey, senior investigating officer on the case, said: "This is an incredibly traumatic incident and we are working around the clock to investigate and understand the exact circumstances which led to this point.
"We understand the public concern and upset, and we will clarify what we can, when we can, while respecting the right to a level of privacy for the families of those who have lost their lives.
"We are cooperating fully with the IOPC in relation to the referral we have made, and we await the outcome of its assessment of what further action may be required. Until this has been completed, we will be unable to provide further details on a number of matters."
Mrs Pattison was the first female headteacher of prestigious Epsom College in Surrey.
Mrs Pattison had started in her new job at the school six months ago after six years as head at Croydon High School for girls.
Kesteven and Sleaford High School has paid tribute to the former pupil, whose maiden name is Kirk. She attended the school from 1988-1994 while growing up in the area.
Head of School Jo Smith stated via its Twitter feed: "Our condolences go to the family, friends, colleagues and students of Emma Pattison (nee Kirk) Head of Epsom College and ex student of Kesteven and Sleaford High School.
"Emma is remembered by classmates as a friendly, smiley student who had a talent for singing."