GCSE Results: Banovallum's pass rate of 5 good GCSEs up to 54%
Students at Banovallum School in Horncastle are celebrating a strong set of GCSE results, even with the return to 2019 grading levels.
This year's GCSE students have seen the pass rate of five good GCSEs increase from 48 percent in 2019 to 54 percent this summer, despite a shift in grade boundaries across most subjects.
Headteacher Grant Edgar said the students have "responded fantastically well" to all the disruption to their studies due to the Covid-19 pandemic:
"We, as a school, are certainly proud of what they have achieved," he said, "This set of grades could not have been achieved without the hard work, grit, and determination of the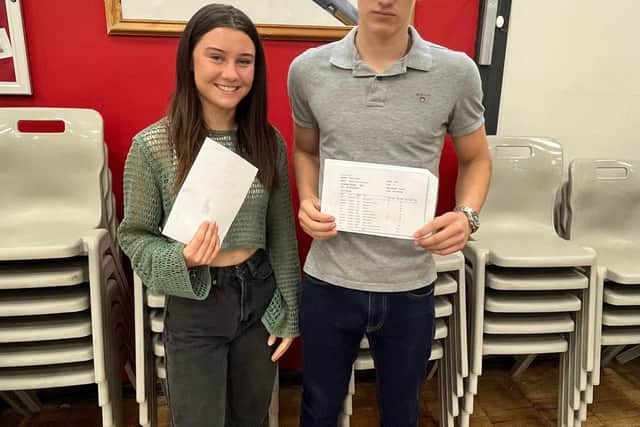 students, who were supported by their parents every step of the way.
"These results are also a result of all members of the Banovallum community working together to secure the best outcomes for the students. I am proud of the work of each, and every person connected to the school."
Grades 8 and 9, as well as six Grade 9s (or equivalent) were awarded to Jay Wold in Photography; Katie Bennison-Pauls, Amber Butler-Hodgson, Kiera Cullen, and Reece Pemberton in Sports Science, and Teagan Tassera in French.
Teagan also secured Grade 8s in Maths, Combined Science and German, the last of which he studied in his spare time, with the support of Ms Bishop.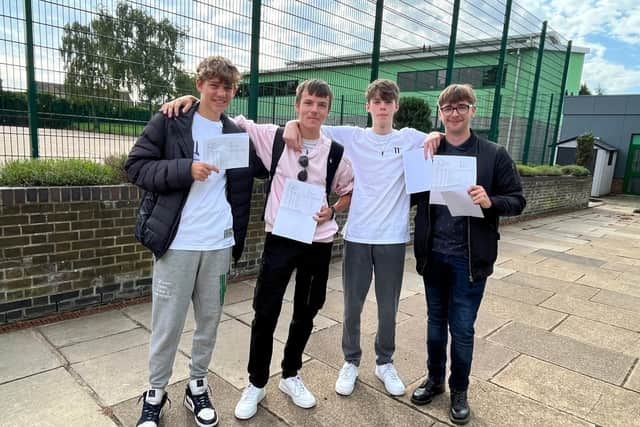 Other students who secured Grade 8s or equivalent were Erin Armstrong (French); Elsie Ball (Geography); Niall Manning (Geography and Biology); Heather Steel (History and Performing Arts); Freya Moreton and Liam Walke (Photography); Zayne Rowden (Religious Studies and Combined Science) and Harry Brader, Charlotte Eagles, Charlie Edison, Niamh Fenn, Layla Forward, Callum Hobson, Isla McNeill, and Grace Renner (Performing Arts).
Mr Edgar has also praised the large number of students who performed extremely well across a range of subjects.
These were Sienna Smerdon, Lyndon Clarke, Jay Wold, Jake Richardson, Reece Pemberton, Jack Eastwell, Logan Binch, Grace Ives, Zoe Baldock, Ben Cobban, Grace Renner, Connor Moxon, Charlie Edison, Teagan Tassera, Kiera Cullen, Heather Steel, Zayne Rowden, Elsie Ball, Elizabeth Fenton, Katie Bennison-Pauls, Erin Armstrong, Niall Manning and Laura Garner.