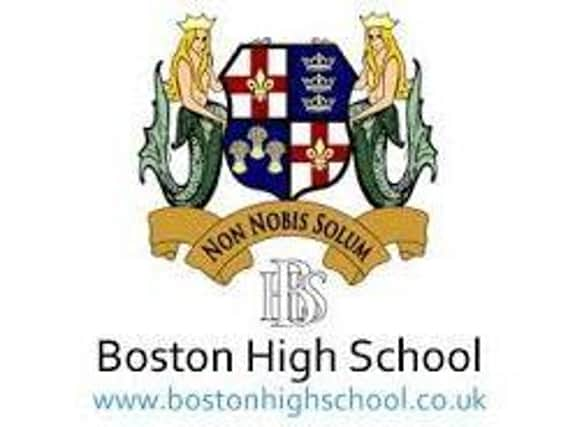 Andrew Fulbrook also paid tribute to parents and carers for all that they have done everyday to make sure students have the opportunities to succeed.
Mr Fulbrook said: "We are pleased to celebrate with our 2020 GCSE students their fantastic achievements and results.
"We are delighted that the serious concerns seen for A -Level grades have now been addressed and that, at A-Level and now seen in GCSE results, the students at Boston High, and in schools up and down the country, have been awarded the grades that they deserve.
"After all that the students have been through, especially most recently, it is important to celebrate these results, which are a reflection of their efforts and achievements throughout their time in secondary school," he said.
"We are incredibly proud of our students and their success. We take immense pride in the fact that, through their hard work and dedication, their efforts have been recognised and, of course, that they are now equipped to commence the next chapter of their academic journey.
"As we often say, examination results represent a staging post in their lifelong educational journey. We are delighted that the 2020 GCSE results, at Boston High School, will now enable the students to move confidently and positively into the next phase of their journey."
Mr Fulbrook was also keen to thank staff and parents and carers.
"Furthermore, and perhaps more important than ever in this most unusual and taxing of academic years, we would wish to pass on our thanks and congratulations to our teaching and school staff for their unwavering support of our learners," he said.
"Also, and equally important, to our parents and carers for all that they do everyday to ensure our learners have every opportunity to succeed.
"Finally, to our students, congratulations on all you have achieved, you should feel a justifiable sense of pride in your success. We are, most certainly, immensely proud of you!"