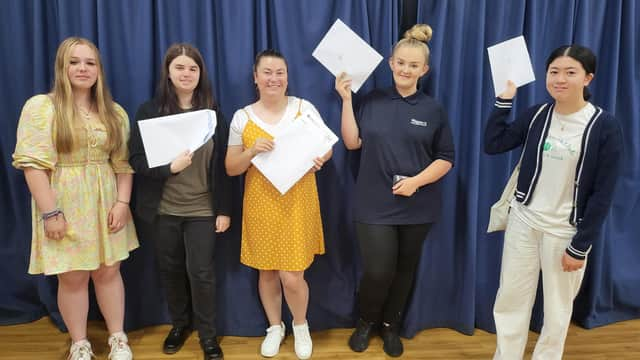 Praise has come from headteacher Mr Simon Curtis after students received their GCSE results this morning.
Mr Curtis said the college was thrilled with the student's achievements after such a challenging few years.
"Congratulations to all of you on making it through an incredibly challenging few years in preparation for your GCSEs and Vocational qualifications," he said.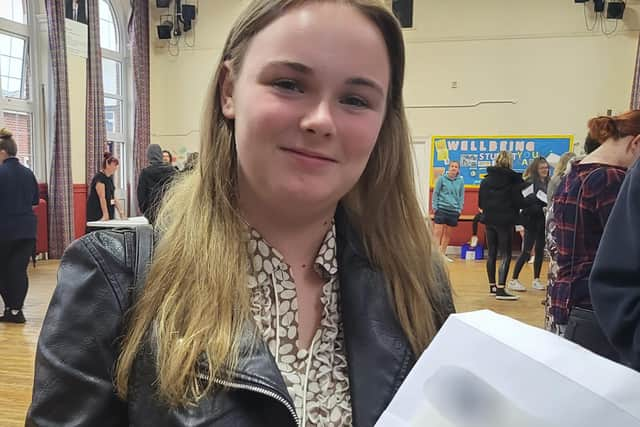 "Remember that you are much more than a grade.
"The resilience and determination you have shown is remarkable and commendable.
"You are all exceptional, inspirational and talented young people, and we couldn't be prouder of you."
We couldn't be prouder of their accomplishments, not just with their exam results but how they have grown and developed as young people.
Constant shifting of GCSE grade boundaries and amendments to courses did not deter the students determined to hit the highest-grade outcomes.
Their attitude and behaviour throughout the examination period was described as "exemplary".
Many Y11 students have also been participating in the National Citizenship Service programme over recent weeks. "This gives students the opportunity to learn new skills, develop their communication and independence learning skills as well as making a difference to the local community," said a spokesperson for the school.
"The achievements and personal growth demonstrate that students at JSTC get a good quality of education which sets them on the right path for their future careers.
"JSTC is proud of all our students and their achievements."
Special mention for making the most progress in their subjects was given to the following students:
Beatrix Sanger, Abbie Gillings, Shannon Hancock and Jenson Forshaw.
The following students also received a special mention their exam results:
Ruby Coupland - Distinction in Childcare, Grade 9 in English Literature, 7 in English Language, 6's in Science and History Jenson Forshaw – Grade 8 in Science, 7's in Technology, French, History, Maths, 6's in English Language and Literature. Paige Goodwin - Grade 8 in Science, 7's in English Language, Geography and Maths. Kelly Wu- Grade 8's in English Language and Literature, 7 in History and Spanish with a 6 in Science.