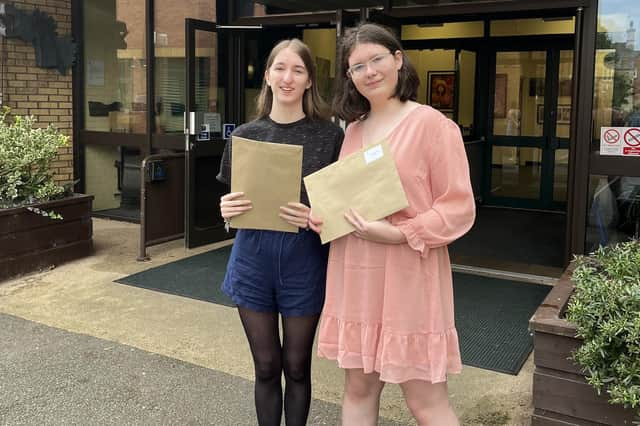 GCSE results: Kesteven and Sleaford High School students celebrate 'remarkable' grades
Students at Kesteven and Sleaford High School celebrated a "remarkable" set of results – with 99 per cent of students achieving five grades of 4 and above.
More than 50 per cent of the 127 students at the Sleaford school achieved five exams with the top three grades and 47 per cent of every exam entered at the school resulted in grades of 7,8 and 9 - compared to 40 per cent in 2019, the most recent comparable year prior to the pandemic.
The exceptional results come just a week after the school announced a strong set of A level results with twice as many A* and A grades as pre-Covid.
Headteacher Jo Smith said the students' achievements were, once again outstanding.
"In the face of such doom and gloom and warnings about falling grades across the UK our students should be immensely proud of what they have achieved," she commented.
"To get such high grades across the board is remarkable and is testament to the hard work and drive of a truly dedicated group of students.
"Of course, these results could not have been achieved without the support of staff and families and we thank them for their efforts in helping students reach their potential."
The Head of School added: "I'm so proud of the results our students have achieved. GCSE results open the doors to a whole range of study options and we are delighted the majority will be studying across the Sleaford Joint