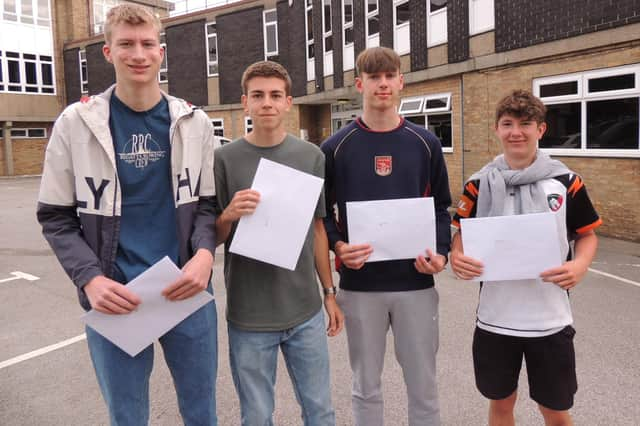 GCSE results: One third of Carre's students achieve top three grades in five subjects
Students at Carre's Grammar School celebrated today (Thursday) as a third of all students achieved the top three grades in five subjects.
Overall the pass rate for the 121 students at the Sleaford school was 96.7 per cent - with 29 per cent of all grades achieving the top scores of 7,8 and 9.
In addition 93 per cent of students achieved a grade of 4 and above in both English and Maths.
Headteacher Nick Law welcomed "another very successful year" and said he was "proud of the achievements of the students".
"We are delighted that the efforts of our students, staff and the support of parents have been rewarded by such good results," he said.
"At Carre's we are very much focused on the individual results of each of our boys, setting high targets to raise aspiration for all, and pride ourselves on teaching beyond the exam requirements at GCSE, while also enabling them to engage in a very busy programme of enrichment activities.
"This will see Carre's students moving on to the next level, be it to do A levels, BTEC diplomas, scholarships, college courses, apprenticeships or employment, and this is cause for celebration.
"Some individuals have overcome considerable challenges to achieve their results and I am very proud of each and every one of them. The results are a testament to the hard work and motivation of the students, alongside support from their teachers and parents."