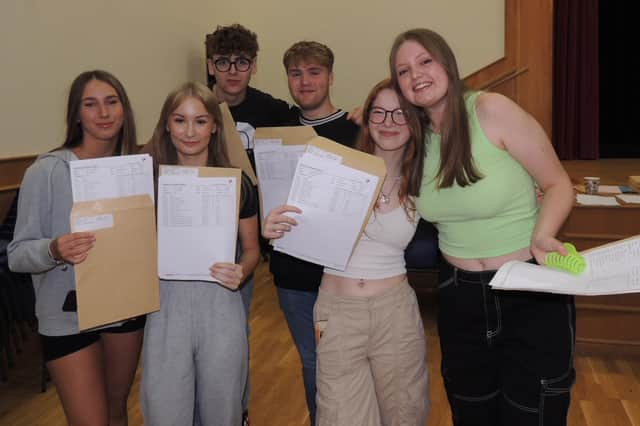 GCSE results: Principal congratulates St George's Academy students
Students have been pouring into Sleaford area schools this morning (Thursday) to find out what they achieved in their GCSE exams in the summer.
Heads are already pointing out the lasting impact that Covid-19 has had on studies and teaching since 2020 due to lockdowns, sickness and disruption from social distancing measures.
Principal of St George's Academy congratulated students at its Sleaford and Ruskington campuses collecting their exam results today at the end of five years study.
She said: "We continue to see the impact of the pandemic on our students, as is the case across the country.
"That said, there are countless students who have shown great resilience and determination to do well, and they have been richly rewarded."
She added: "We send all students very best wishes for their next steps and look forward to welcoming a great many of them to Sixth Form in two weeks' time."