GCSE RESULTS: Queen Elizabeth Grammar School, Horncastle's fantastic results
​Students at Horncastle's schools have been celebrating their "excellent" GCSE results as their teachers praised their resilience while their studies were disrupted by the Covid-19 pandemic.
Forty-nine percent of students at Queen Elizabeth's Grammar School (QEGS) gained five or more GCSEs at grade 7 or above, and the average grade of all GCSEs taken was 6.5.
Top performing student, Aarushi Vinod, achieved a grade 9 in every one of her GCSE subjects, while George Hunter and Sujay Venkateshan both achieved a grade 8 or 9 in each of their subjects.
Also singled out for praise were Daniel Bradbury, Emma Case, Ellen Cawley, Erin Coney, Olivia Crow, Jessica Gilbert, Kanak Gupta, Eve Herbert, Joshua Houghton, Shivani Jansari, Lola Poppy, Ethan Prior, Archie Qualtrough, Sam Thomsett and Veronica Vincent who achieved a grade 7 or above in each of their subjects.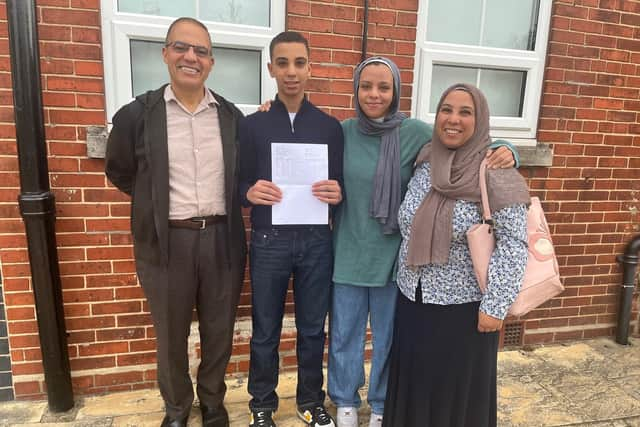 Simon Furness, Headteacher at QEGS, said: "We are so proud of our Year 11 students this year. Their approach to education has been first class and we are delighted that this has been recognised through their GCSE results.
"Excellent GCSE results do not happen by chance and come about through the hard work and commitment of staff and students along with unfailing support from home.
"We are particularly proud and impressed to see so many of our students achieving at such an exceptionally high standard and we are looking forward to welcoming many of them back to the Sixth Form in September."