GCSE RESULTS: "Terrific individual results" by GCSE students at Somercotes Academy
​There were some "terrific individual results" achieved by GCSE students at Somercotes Academy.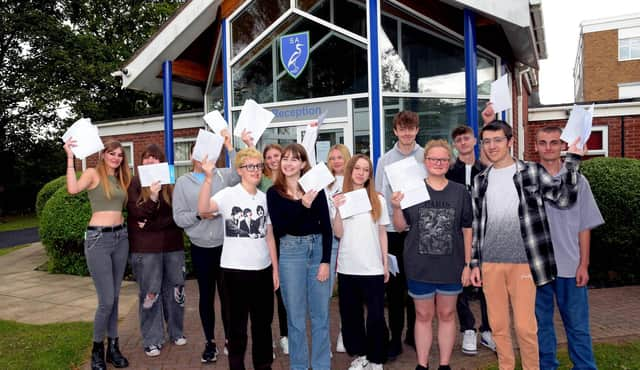 Despite an expected national fall in GCSE outcomes to pre-pandemic levels, results held firm at the Academy, and interim principal Andy Collins said he was delighted to see results in line with last year: "We have had some terrific individual results and students' performance in History, Geography, PE and Religious Studies was particularly pleasing."
In English, 49 percent of Somercotes students achieved grade 5 or above, and 74 percent at least a grade 4.
Maths saw 42 percent of students achieve grade 5 or above, with 63 percent scoring grade 4 or higher.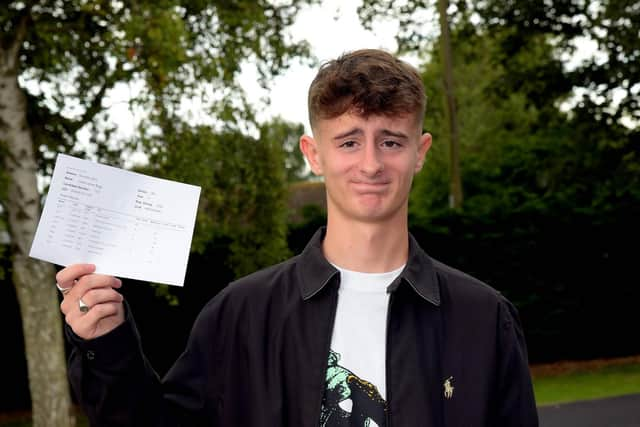 "Congratulations to students who have achieved fantastic grades," said Mr Collins, "Sometimes, it is not always about attainment and we have individuals who have shown terrific resilience to ensure excellent progress.
"On behalf of the hard-working staff team, I'd like to wish Year 11 all the best in the next stage of their learning or career."
One of the high-achievers was Amelia Aston-Ottey, who achieved four Grade 9s in English, French, English Language and RE, four Grade 8s and a Grade 7.
Amelia said: "I did really well. I'm so happy with my results. I am going to Toll Bar Sixth Form to study philosophy and ethics, English Language and French."
Cobie Bogg achieved grade 9 in Art and 7s in the Sciences and also recorded the highest progress across the Academy, scoring on average of more than two grades above national expectation across all subjects.
He said: "I'm pleased with the results from today. I plan to go to Franklin College to do Law, Sociology and English Literature."
Other students who made excellent progress were Lucy Bishop, who achieved a Distinction star in BTEC Sport, grade 6 in Mathematics and grade 7s in French, Geography and Science, while Jack Wilkinson, grade 6s in Religious Education and History.
Lyla Power gained a Distinction star in BTEC Sport, grade 6s and 7s in her GCSEs and Ben Gate achieved 7s in Science and History.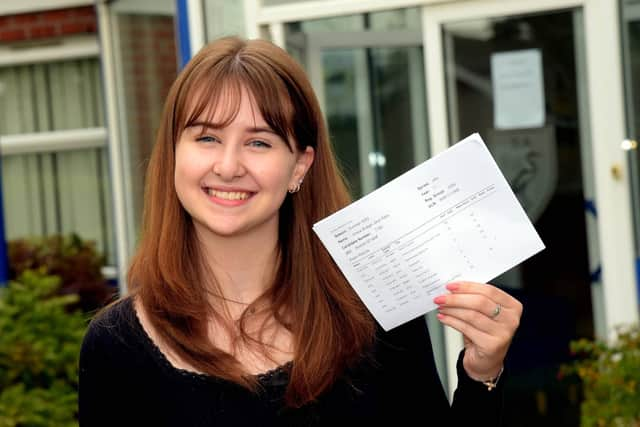 Grace Raby added: "I'm very happy with my results today. I plan on going to Franklin College in September to study History, English Literature and French. I am looking forward to the next step and am very excited to get started."
Poppy Green said: "I'm proud of myself for what I've got. I passed Maths and English so I'm happy that I can go onto my next step and be where I want to go in life and achieve my goals.
"I want to go to college and study Business Administration or possibly financial studies to hopefully own my own business in the future."