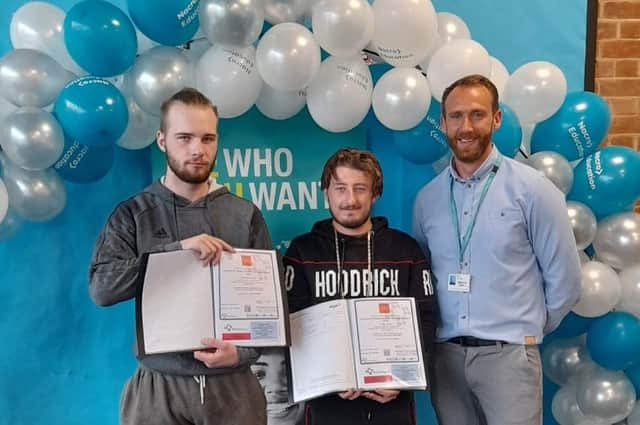 Davidas Junda (left) and Carl Jones-Dyda collecting their results at Boston Nacro.
Nacro is an independent training provider, specialising in vocational courses, with a base in South Street, Boston.
Centre manager Josh Wood said: "I'm hugely proud of all our learners and what they have achieved. Adjusting back to 'in-person' exams has been a real challenge for some of our learners and it's brilliant to see all their work pay off.
"I'm so excited for our students next steps, whether they continue their learning and training with us, or progress onto further education, employment or training."