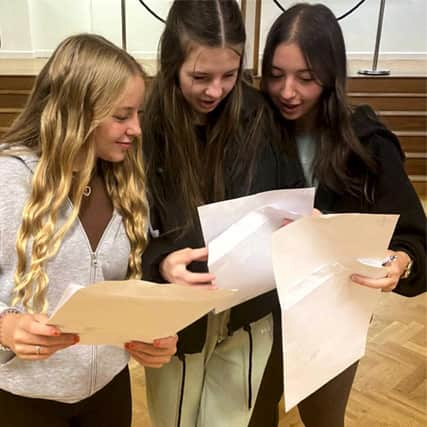 The achievement is made all the more remarkable, the trust behind the school says, when it is considered how the coronavirus pandemic affected the cohort's time there.
Katie Belcher, head of school, said: "I am absolutely overwhelmed to announce that Giles Academy has achieved their best-ever set of results.
"Congratulations to all of our Year 11 students who have worked exceptionally hard! There have also been some fantastic individual performances by many of our students who have gained Grade 8s and 9s in one or more subject areas.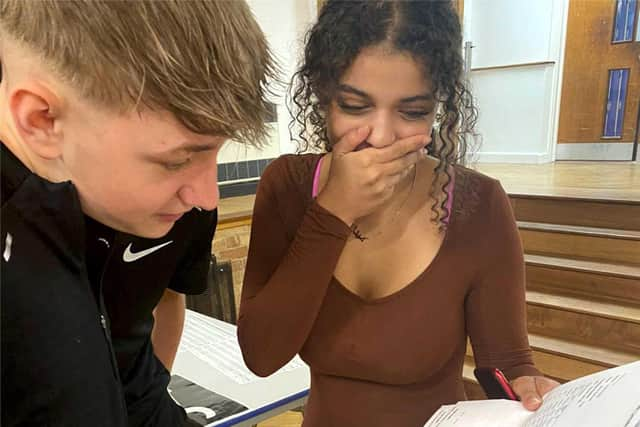 "I would also like to thank all Year 11 parents and carers, the support received through their child's time at Giles Academy, and particularly during this examination period, has been incredible! I would like to wish all students success in their next steps and future destinations."
The Giles Academy became a member of the South Lincolnshire Academies Trust in September 2020. Since the last set of validated results in 2019, positive progress has been made in all subject areas, the trust says.
South Lincolnshire Academies Trust executive headteacher Lucy Conley said: "After what has been an unsettling time for all students nationally, with periods of remote learning and the incredible hard work needed to catch up on any lost learning due to the pandemic, the results for Giles Academy well reflect the students hard work and commitment to their studies.
"We are all extremely happy with this set of results, and the anticipated drop in results that was speculated on in the press, is certainly not the case for Giles Academy!
"I am also extremely proud to share that all three schools in the South Lincolnshire Academies Trust, being Giles Academy, Spalding Academy and Bourne Academy have recorded their highest set of GCSE and BTEC results this summer, which demonstrates the success of the Trust and reflects the drive and commitment of school leaders and the staff to want to offer students in Lincolnshire the best opportunities possible and aspire to be the best they can be.
"I would like to wish all of our amazing young people all the very best for their future and I hope they will keep in touch with the school in the future."