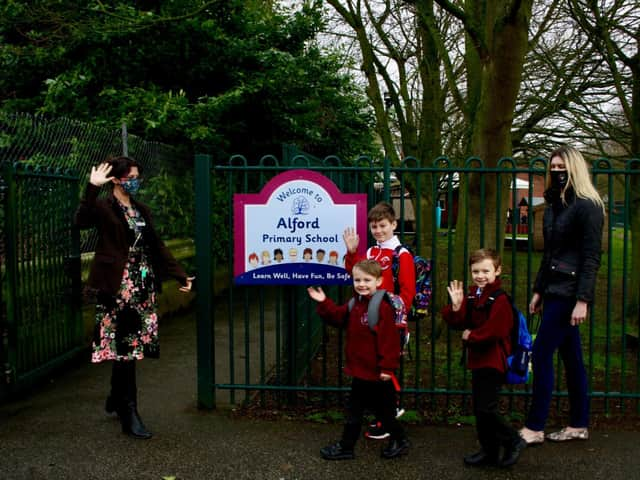 "It is wonderful to have our whole school family back after what seems like a very long time," said Mrs Vicky Ross on Monday:
Mrs Ross acknowledged how challenging the past couple of months have been for parents and carers – juggling working from home, remote learning, daily home life and the general emotional strains of the pandemic.
Among the parents at the school gate with children keen to return was Lyndsey Watts. She said: "Throughout lockdown, the support that the teaching staff have given both myself and my sons has been amazing.
"The daily online lessons have been engaging and have given the boys the opportunity to see their peers."
Mrs Ross paid tribute to the hard work and determination of her wonderful staff team. "Developing our remote learning provision and enabling children to keep learning either at home or at school has only been possible because of this commitment over the past year," she said.
"As educators, we've risen to the challenge and are looking forward to the next phase of welcoming all children back into school."