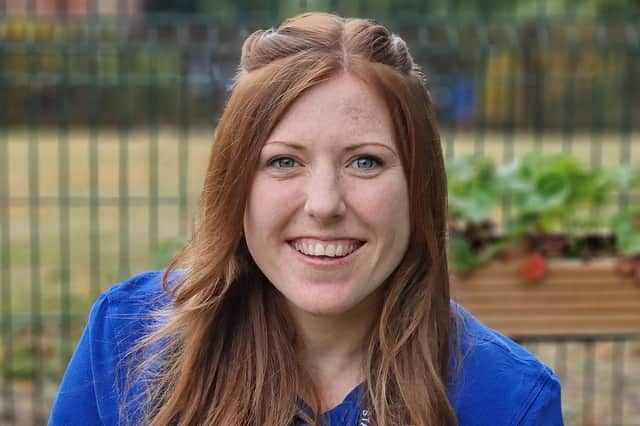 Beth Cooper, of Boston Nursery School.
Beth Cooper, of Boston Nursery School, in Church Road, has been named as a finalist in the Practitioner of the Year category at the 2022 Nursery World Awards.
Open to anyone involved in early years education and childcare in the UK, the awards aim to shine a light on best practice and help raise the profile of the sector.
Beth joined Boston Nursery School as a student in 2013, with no previous experience in the field.
A spokesman for the nursery said: "[Beth] has taken full advantage of every training opportunity that has come her way, and never stops asking questions. As a result, in the nine years she has dedicated to the children at our nursery, she has become a highly skilled, professionally driven and immensely talented teaching assistant."
Beth's achievements at the nursery include leading on a project to develop a previously unused outdoor section at the site to create a resource for the children, with such features as a sensory area and fairy garden.
"Beth's plans for this area are based on the Forest School philosophy," the spokesman said. "As she originally knew little about Forest Schools, she enrolled on an accredited, national course in the school holiday (without telling anyone she worked with), and passed with flying colours. She is now sharing her new knowledge with colleagues, and applying it to enhance the nursery's curriculum, providing an exciting engagement hook for children and staff alike."
The awards takes place at The Brewery, in London, on Saturday, September 24.