Horncastle Primary School's new headteacher sets out vision - with school dog Ruben!
There is a new headteacher at the helm of Horncastle Primary School – and he has a four-legged helper with him!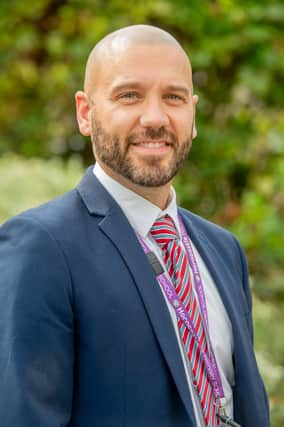 Andrew Cook, who has been headteacher at Kelsey Primary School for the past five years, has now taken on the headship at Horncastle's primary school and said his first week has gone really well.
Andrew has been a teacher since leaving university at aged 21 and said when the opportunity came up for the headship at Horncastle, it was too good of an opportunity to pass up.
"I'm really excited to be here and the school has so much potential," he said, "It's part of the Wellspring Trust which seems like an intuitive trust and i was really keen to get on board and work with them."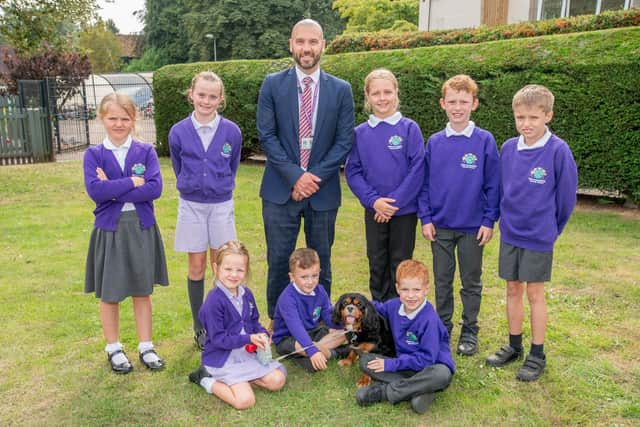 Andrew said that the parents of the school's children had been really receptive and welcoming during his first week at the school, and the first change to be made at school was the introduction of new school dog Ruben, a King Charles Spaniel.
"The children are already besotted with him and he is great for those with additional needs," he said, "The children already love spending time with him and he's a great addition to the school."
Mr Cook has also introduced a number of new clubs to the school, with 12 now in place including film club, outdoor skills, cooking, and a variety of sports, and there is now more afterschool wrap-around care.
"The feedback so far has been really positive and we have some work to do on the curriculum, but the first week has been amazing and I'm really thrilled to be here."
Mr Cook has praised the school's PTA and said their thinking on how to support the school has impressed him:
"They've already established a treat day on Fridays and they're planning school discos and I'm really impressed with that."
Horncastle Primary School is currently undergoing a rebuild, which will see new, state of the art learning environments for pupils created, such as new classrooms, science labs, sports halls, and dining halls, to be completed in the next three to five years.
The new buildings will also be more energy efficient for future winter resilience, helping schools keep bills down and meeting Net Zero commitments, and Mr Cook said he was looking forward to be involved with that.
"I want to increase educational standards for the children of our school and the staff are already working hard to achieve that," he said, "We are going to be working hard to improve the overall experiences for pupils to be as rich as possible, from those in lessons, to visits and extra curricular activities.
"Our aim is for school to be as exciting as possible, with pupils achieving the best that they possibly can and leaving ready for the next stage in their education."