'Incredibly complimentary' - Boston primary school celebrates positive Ofsted report
A primary school in Boston is celebrating after receiving praise from the Government's education watchdog.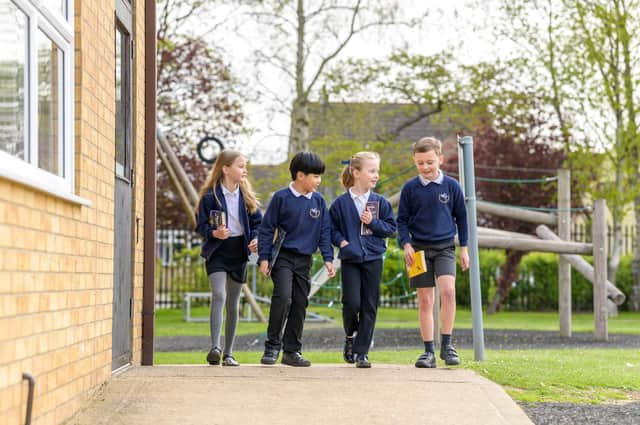 St Thomas' CofE Primary Academy, in Wyberton Low Road, has been told by Ofsted it 'continues to be a good school'.
It follows a two-day inspection at the end of the last academic year. This was held to assess whether the school could still be rated as 'good' – its most recent rating and the second highest of the four grades available to inspectors.
Joanne Sharples, headteacher, said: "Inspectors were incredibly complimentary about St Thomas' and confirmed that our school will retain Ofsted's 'good' rating. In fact, within their report they noted that 'there is enough evidence of improved performance to suggest that the school could be judged outstanding' if they were to carry out a graded (section 5) inspection now – which is just fantastic to hear.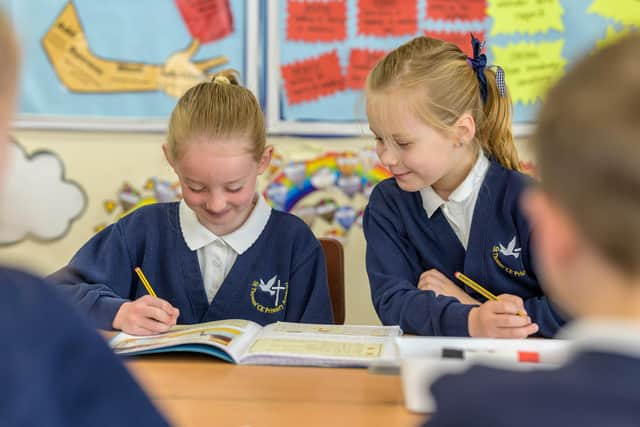 "There were many positive comments about our children and our staff, as well as recognition for all the support that Infinity Academies Trust provides. I am delighted that all of the hard work, dedication and passion demonstrated by the entire team has been recognised."
One piece of feedback that stood out to Miss Sharples came from a pupil, who said: "My school is special because the teachers always have faith in us. Teachers here will never give up on you."
"That just captures why we all work so hard for these wonderful children!" Miss Sharples said.
Comments made by inspectors included:
"St Thomas C of E Primary is an aspirational and caring school. Pupils are happy and feel safe. Leaders have created an ambitious curriculum. Pupils with special educational needs and/or disabilities (SEND) and disadvantaged pupils achieve well."
"Pupils engage well in lessons and show very positive attitudes towards their learning. Teachers have high expectations. Classrooms provide a calm and purposeful environment in which pupils can learn."
"Pupils are well-mannered and polite to each other and staff. They have access to a wide range of clubs. Pupils take pride in the additional responsibilities they can take on, such as becoming an eco-warrior or a librarian."
"Leaders take a consistent approach to planning all subjects across the curriculum. 'Big questions' and basic, adventurous and technical vocabulary underpin all subjects. Pupils are confident in using vocabulary to explain their learning."
"Staff feel well supported and listened to by leaders. Staff said that leaders are accessible and are considerate of their workload and well-being."
St Thomas' CE Primary Academy is part of Infinity Academies Trust, a group of primary schools based in Lincolnshire.
Gavin Booth, chief executive officer of the trust, said: "It is a huge privilege to work in partnership with Miss Sharples and her committed team, in our relentless drive to prepare children for the world around them, providing the foundations they need to flourish throughout their lives.
"As we reflect on so much positive feedback about what it is like to learn at St Thomas' CE Primary, I'd like to take this opportunity to thank everyone across the school and trust family who go above and beyond for the children each day."
St Thomas' CofE Primary Academy will be holding open days on November 1, 16 and 30 November. For more information, call 01205 362860.